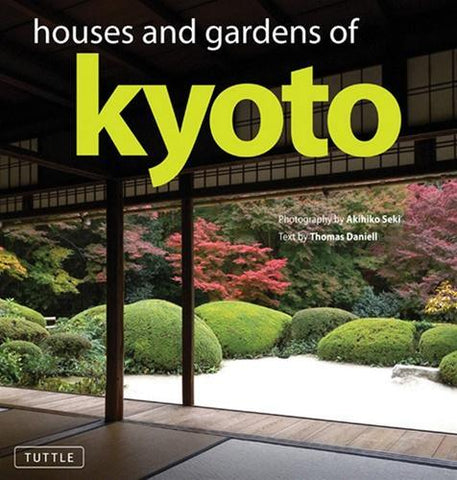 Houses & Gardens of Kyoto
This is one of the two or three most beautiful Japanese gardens books we've seen. And it's not just about Japanese gardens. The houses (actually houses and other types of buildings) present some of the most perfect artistry and craftsmanship anywhere and the gardens are every bit as good.
Perhaps best of all, the photos are original. Often Japanese garden books feature many of the same photos. What's worse, many of the photos they feature aren't that good. Thankfully, this sumptuous new book doesn't do that.
The photos (500 of them) are as original as they are beautiful.
Hardcover, 9" X 9 1/2" 224 pages,
by Thomas Daniell, photos by Akihiko Seki