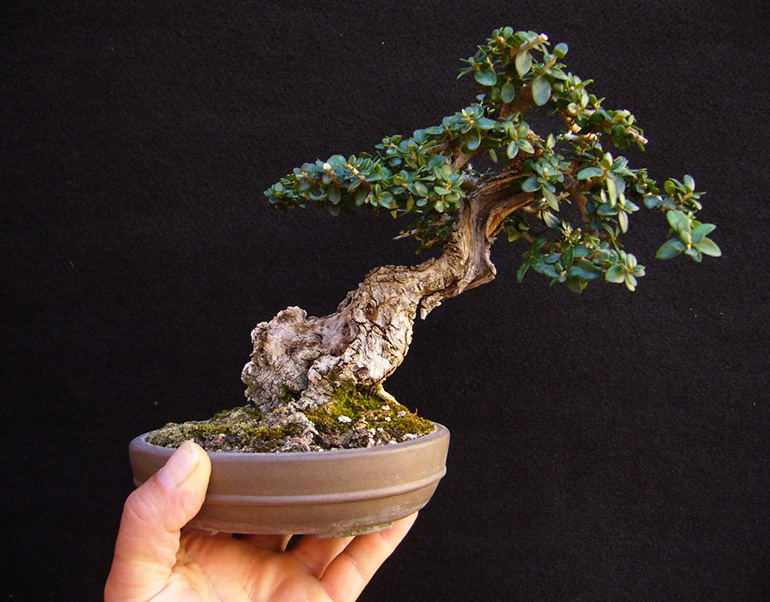 No variety is given with any of the photos featured here and we won't bother to guess.
Another big snow storm is blowing in and there's too much to do, so we'll take a shortcut and resurrect a post from August 2016 while staying with our Javi Campos Juan theme (see yesterday).
I've always liked photos of hand held bonsai. The hand immediately provides a way to determine the size of a tree and it adds a personal touch, without the more intrusive photos of the proud artist posing with the tree. All the photos shown here were posted on Facebook by Javi Campos Juan.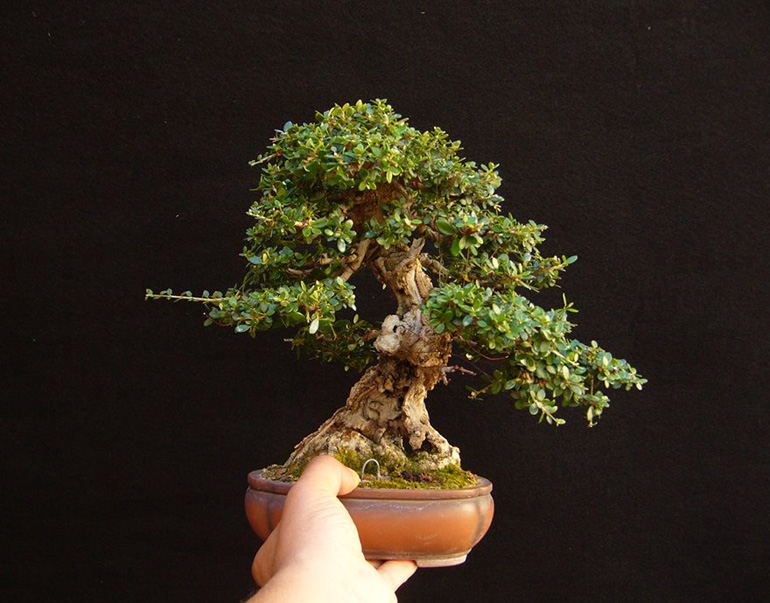 I think the somewhat distracting shoot on the left is for sacrificial purposes. In other words, to draw energy into and hasten the development of the branch. It will be removed once its purpose is accomplished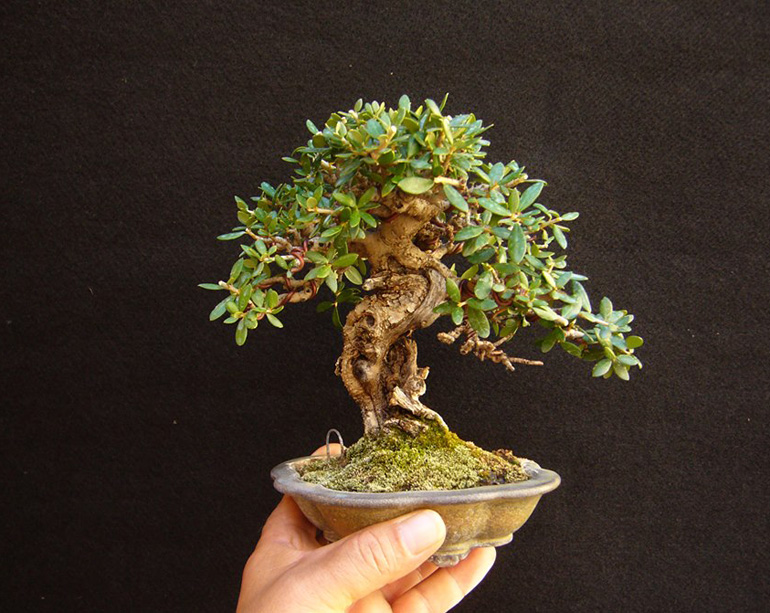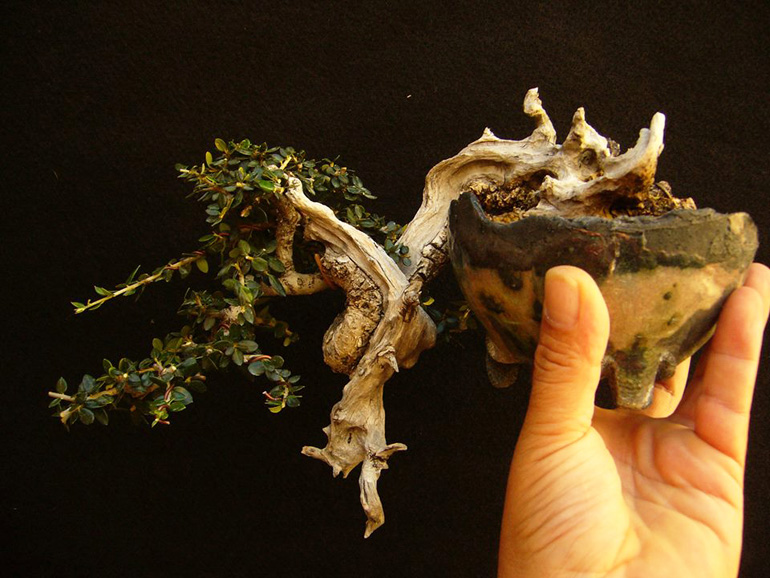 This gnarly little tree with its gnarly little pot also shows a sacrificial shoot.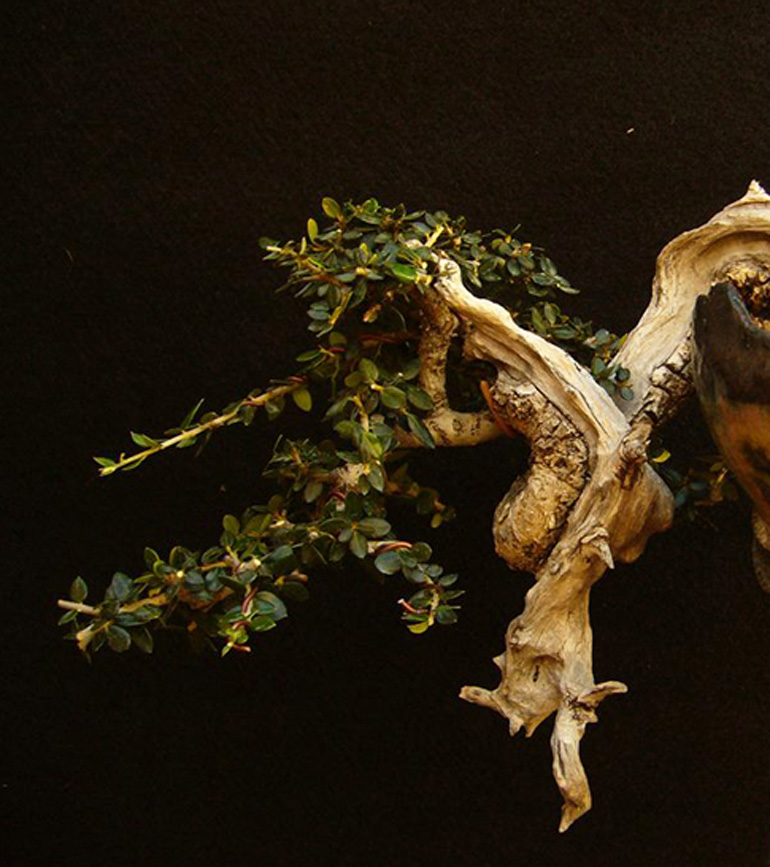 Just wanted to see what the tree looks like without the hand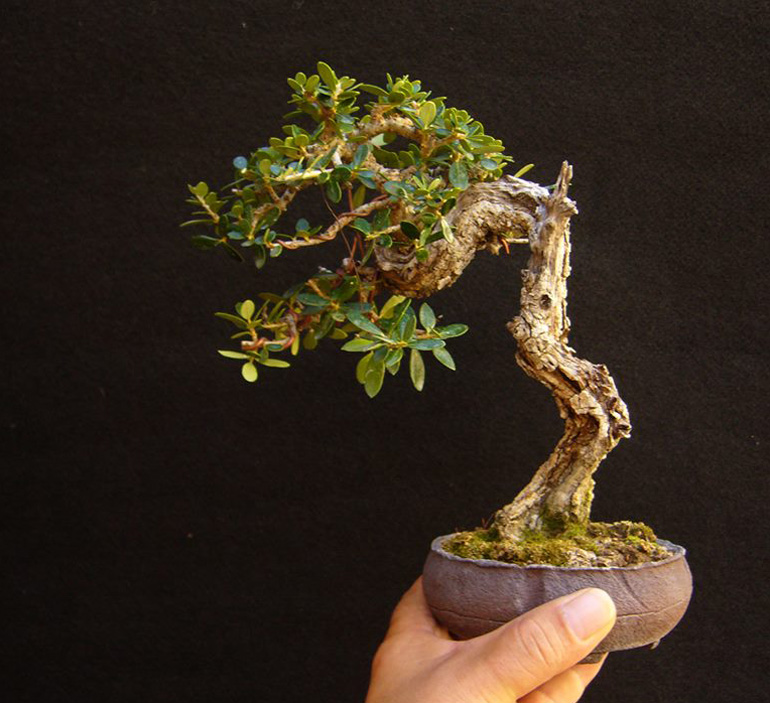 –