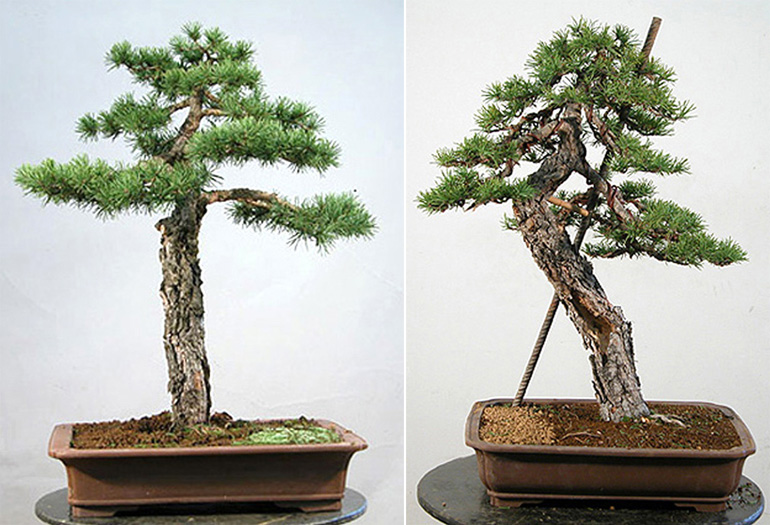 This before and after by David Benavente provides a look at what you can do with a piece of rebar, some nerve, and more than a little skill. I originally posted this in 2010 and can longer find David's original, but if memory serves, the tree is a Scots pine (Pinus sylvestris)
Continuing with David Benavente (see yesterday's post) and our  before and after from the day before…
The photos for this post are from a a 2010 Bark post. I've reworked them some, and the text is new. For more on David, you can visit his website and  you can visit him on facebook too.
What do you do with a long straight trunk with no taper? I suppose you could appreciate the aged bark and the potential that the branches provide. But beyond that you'll need some serious imagination and skill...
... After!!! Imagination and skill brought to fruition