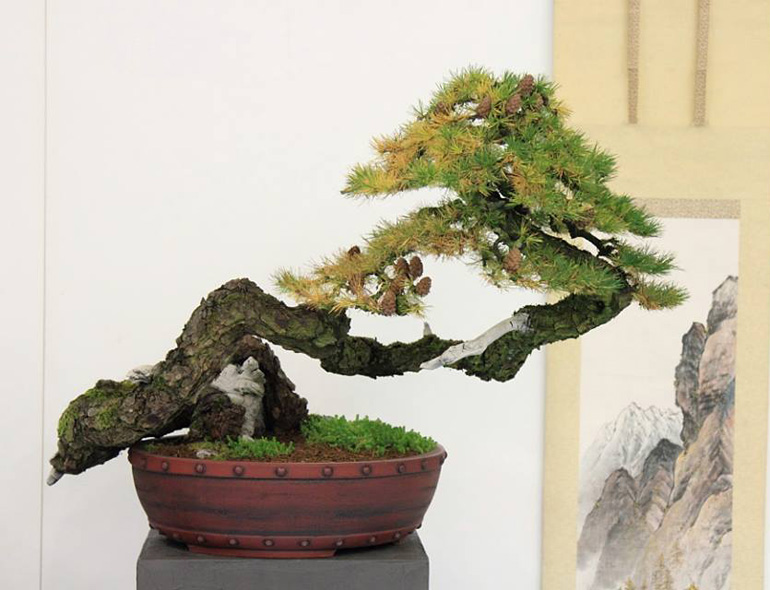 When I first glimpsed this photo, I though maybe it was a painting. In addition to being a great bonsai, it's a good example of what fall color looks like on a Larch (larch are one of only four deciduous conifers). Also a good example of what larch cones look like. I'll take a not-so-wild guess that it was collected somewhere in Europe. Which would make it a European larch (Larix decidua). The photo is from the National Exhibition in Switzerland (Mostra Nazionale Svizzera 2016).
Still on vacation, so we'll just show you two trees from a post we did back in October, 2016
The photos are from Nicola Kitora Crivelli's facebook photos. Nicola is an accomplished bonsai artist and Sensei at his Kitora's Bonsai School. I'll assume he took the photos as I seem to remember other quality photos of his cropping up (pun unintended) here and there.
–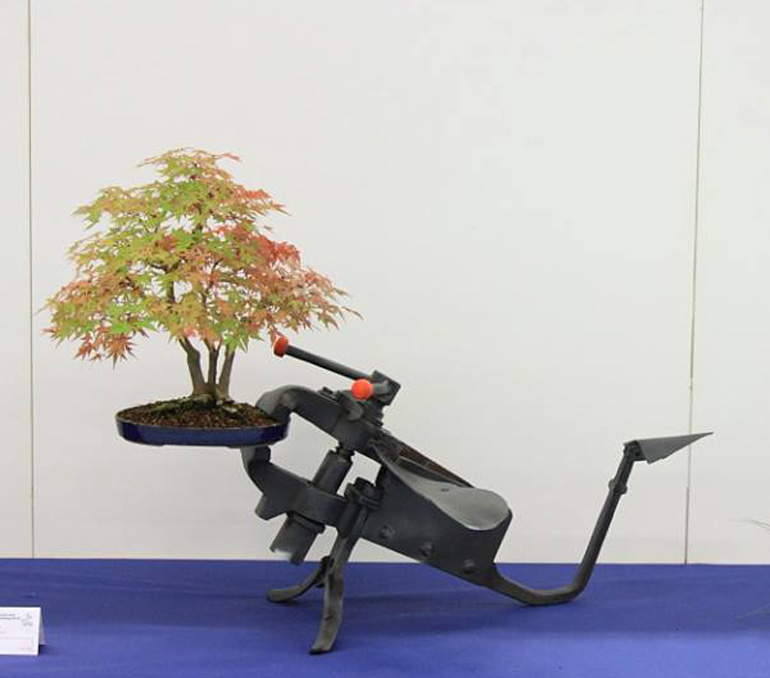 Couldn't resist this one. The tree looks like a Japanese maple. And then there's the scary looking vice-device about to devour it.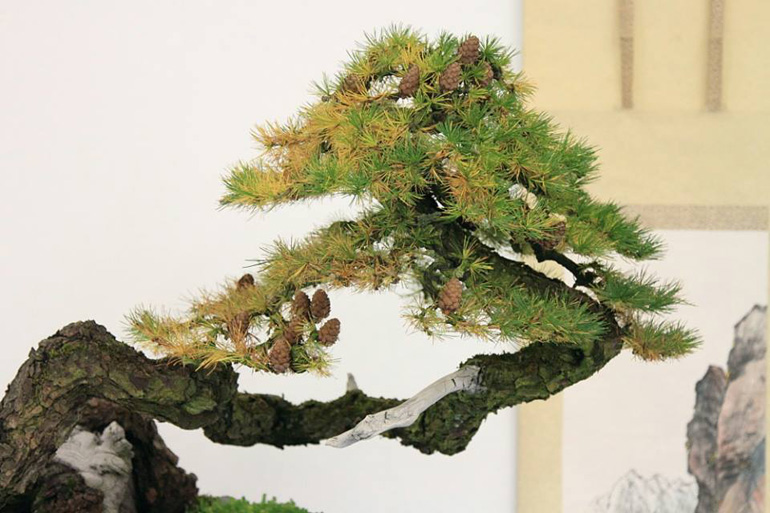 Close up. You have to admit it does look painterly