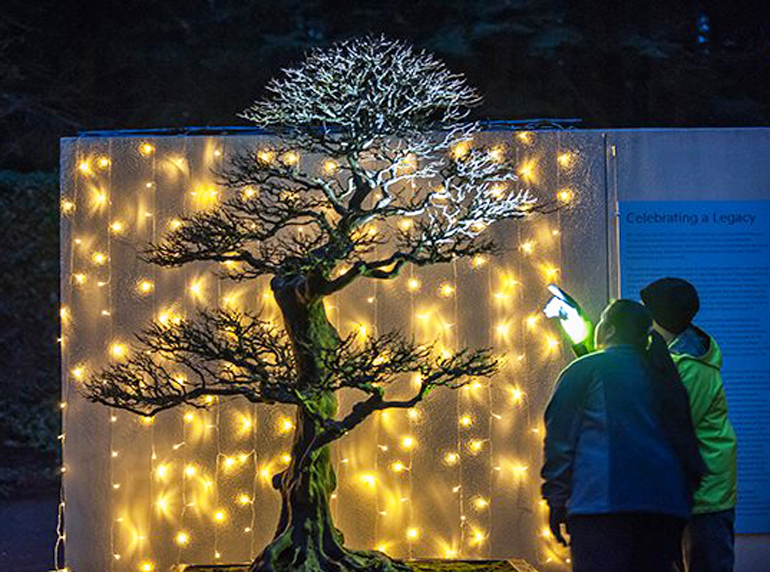 "A Bonsai Solstice' is back! Bring your family & friends, take time for reflection, and enjoy the magic of bonsai by twinkle-lights"
5th Annual 'A Bonsai Solstice'
This looks great. If I were driving distance from the Pacific Bonsai Museum I'd put it on my calendar. Fortunately this is not the only opportunity. The Museum is also a delight in daylight, just in case you haven't had the pleasure. If you'd like more information, here's their website and here they are on fb
The following is from the Museum's fb timeline… "BYOF (Bring-Your-Own-Flashlight or phone flashlight :)) to explore the bonsai by night. Sip a cup of hot cocoa or coffee and enjoy a sweet or savory crepe from Crisp Creperie Food Truck. Live acoustic music will fill the woods with soft sounds and add to the magical atmosphere. A pop-up Night Market will sell nature- and bonsai-themed gifts."
Continued below…
 Staying on topic…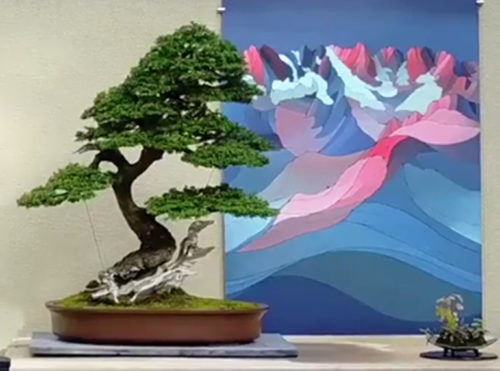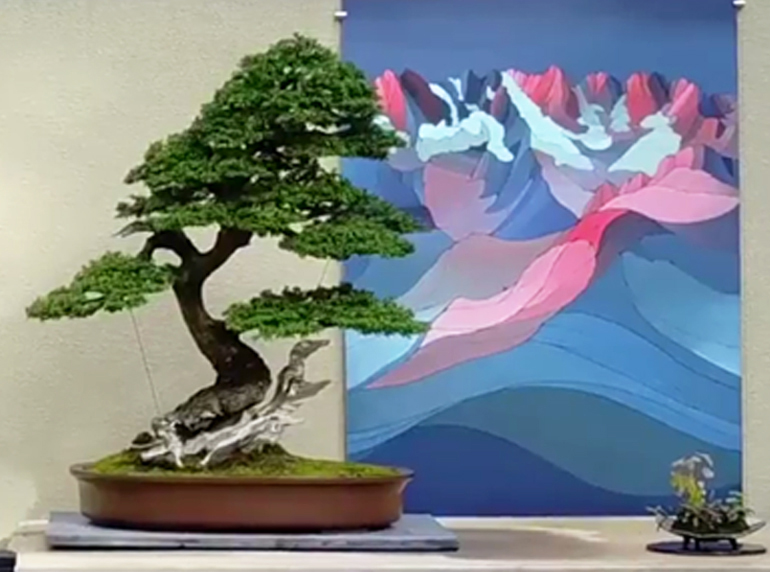 This photo is from the Museum's dazzling book, Natives
with paintings that feature each trees's natural habitat.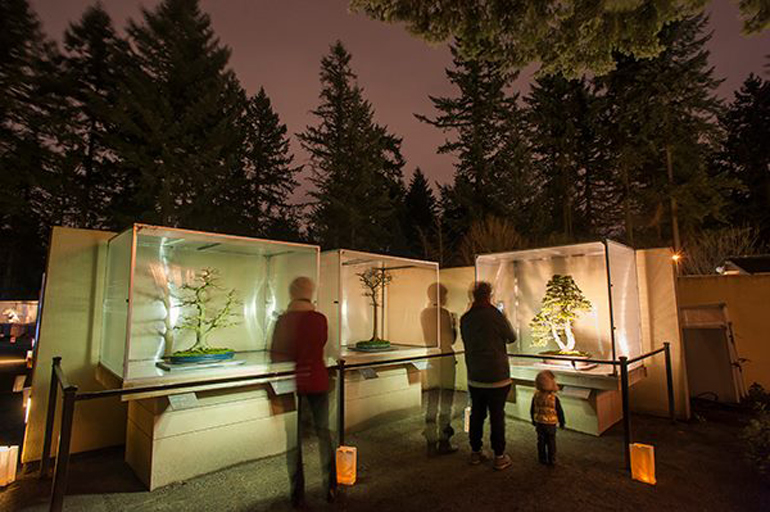 This one is from the 4th Annual 'A Bonsai Solstice' (2017). Photo by Tim Aguero.
Quote continued from above…
"Admission to the event and the Museum is free. (Donations to support the museum are always appreciated). For those who would like to take home a memento, commemorative mugs will be available with a $10 donation to the Museum.
"This event is the only time all year that we open the collection to the public at night. Take in the warm community feeling and the calm vibe."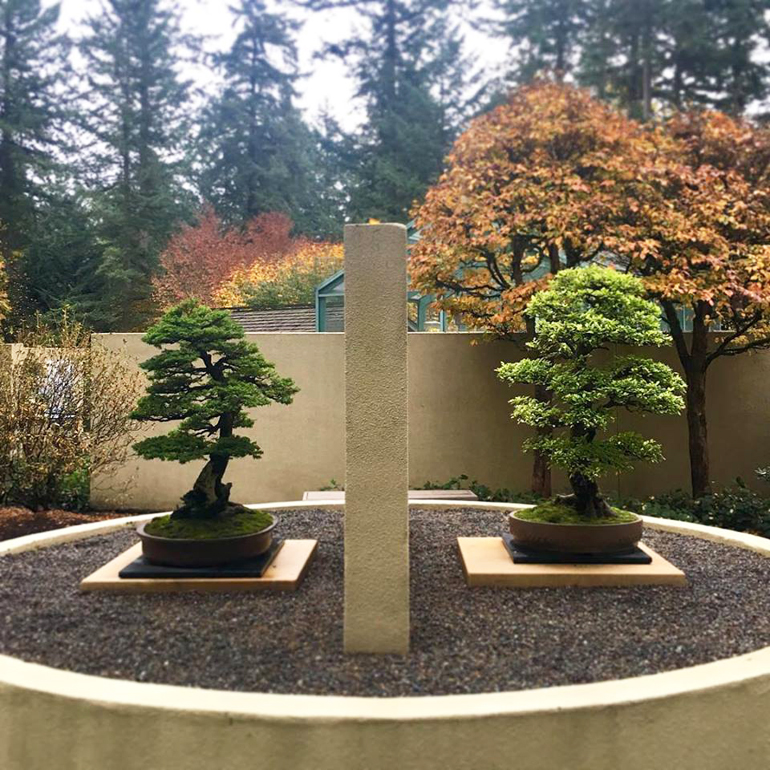 Quoted from Nov 6… "Bonsai don't care who wins elections. We are a haven for respite."
.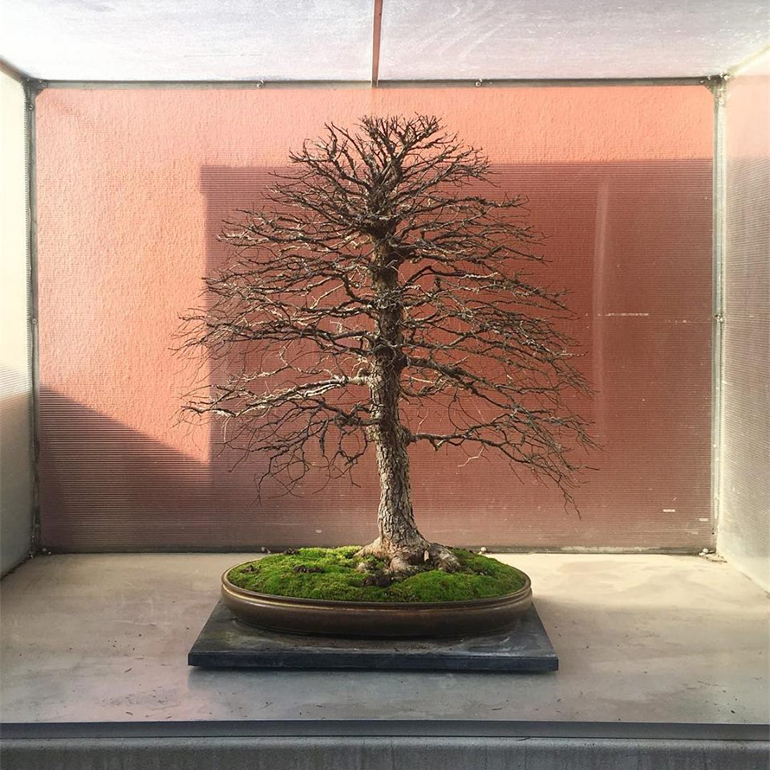 "Meet the latest addition to the family. Aarin and Kathy accepted Allgood Bonsai's Winged Elm into the collection after seeing it at the 2018 US National Bonsai Expo in Rochester, NY. Here this beauty is, settling in to its winter enclosure.  Allgood Bonsai is an Atlanta, GA-area bonsai nursery and studio created and maintained by Rodney and Charlie Clemons."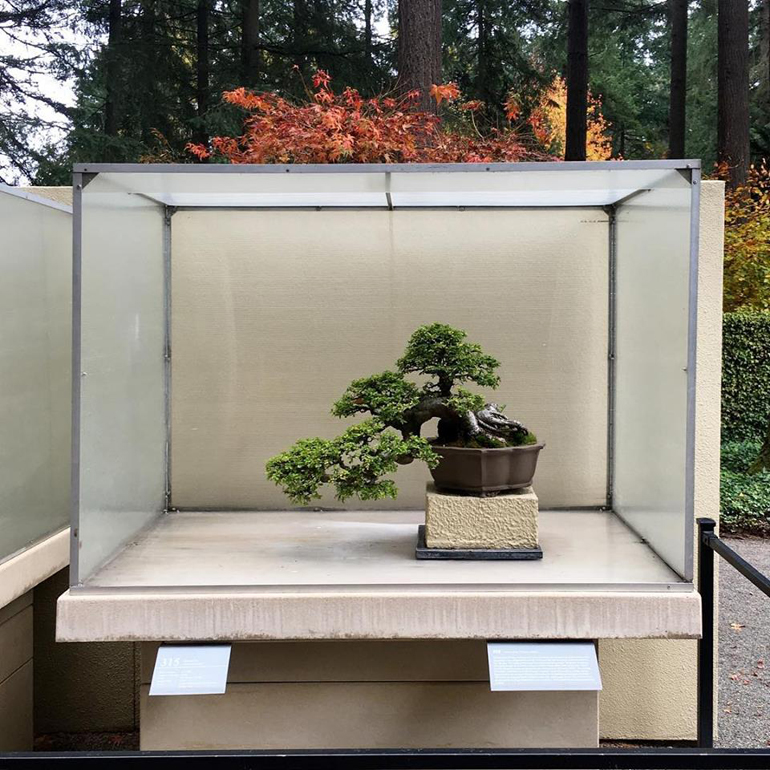 "Today we moved bonsai from our outdoor collection into their winter enclosures. They'll be in these cozy boxes until spring, each with a little heater (the same type used in ATM machines). #staycozybonsai"
The tree is a Chinese elm (Ulmus parvifolia) that has been in training since 1975. The original artist is Jiu Wei Huang.