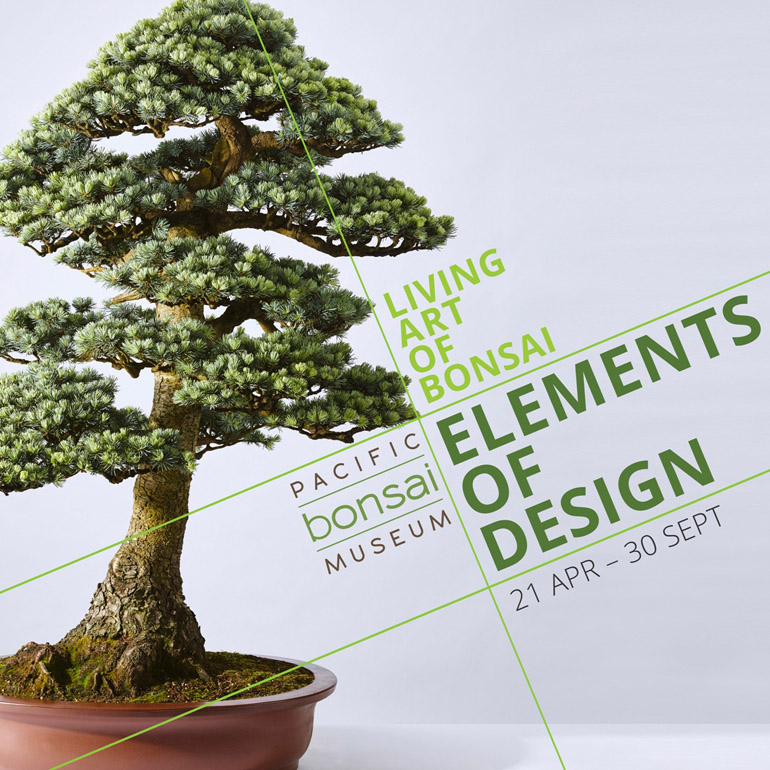 While you are visiting the The Pacific Bonsai Museum's Bonsai Fest (see below) you can enjoy their current LIVING ART OF BONSAI: ELEMENTS OF DESIGN exhibit. A perfect twofer.
Bonsai Fest! Comes to Federal Way. A two-day celebration over World Bonsai Day – Mother's Day weekend
Details below…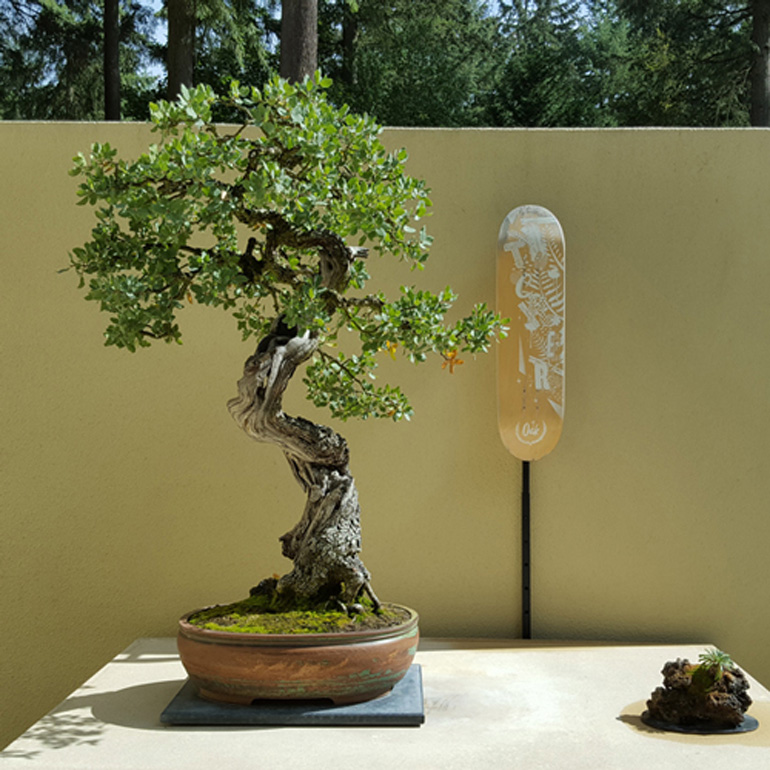 An Oak in one of the Pacific Bonsai Museum's many outdoor display sections. I couldn't find the variety, but the small leaves lead me to believe it might be a California live oak, or some other related live oak.
This May, Pacific Bonsai Museum hosts its first annual Bonsai Fest! The event features local bonsai enthusiast's best works of art, as the Puget Sound Bonsai Association (PBSA) presents their member's annual spring show. The public can view the club members' bonsai, ask questions, and watch bonsai-making demonstrations. Demonstrations will be made by Tony Fajarillo–silver medal winning 'Pot Party' bonsai garden creator from the 2018 Northwest Flower and Garden Show–at 1:00 pm on May 12, and by Frank Heidt–longtime friend and student of Dan Robinson of Elandan Gardens–at 1:00 pm on May 13. Visitors can vote for their favorite PSBA bonsai to win 'best in show.' People's choice voting concludes at 2:30pm Sunday with winners announced at 3:00pm.
Continued below…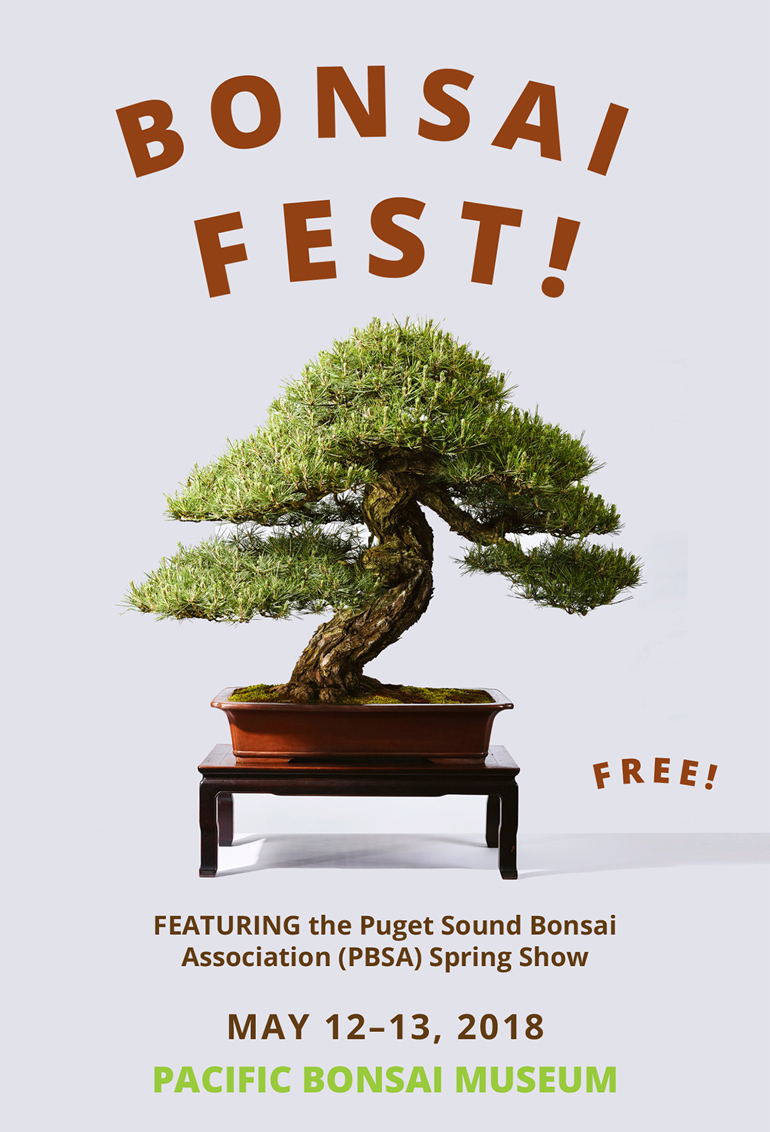 Continued from above…
Visitors can tour Pacific Bonsai Museum's groundbreaking 2018 special exhibit 'Living Art of Bonsai: Elements of Design' that compares bonsai with other works of art and reveals the secrets of good bonsai design, breaking-down how exactly bonsai artists make tiny trees appear big, old, and interesting. Free, docent-led tours of the exhibit begin at 12 noon and 2:00 pm, both days. (Advance registration is not required.)
Bonsai Fest! offers visitors a pop-up shop where the inspired can buy their own bonsai to practice the art at home, as well as bonsai pots, bonsai books, and other gift items. Visitors can also enter a free drawing to win a bonsai tree. (The drawing winner will be chosen at 3:30pm Sunday.) An art station will be available to kids and adults who want to get creative and make cards for mom.
Continued below…
I couldn't resist showing this from last year's exquisite Natives exhibition at the Pacific Bonsai Museum. It's a a piece of a Mountain hemlock planting by Michael Hagedorn with a painting of Mt Rainer. For more you can visit two post we featured last December (here and here)
Continued from above…
On Mother's Day–May 13–local poet Alexandria Manalo will be on-site from 11am to 2pm to writing complimentary, personalized poems for moms and other loved ones. Visitors can also pose at a bonsai selfie-station to take a photo with mom or snap a pic to share with her.
Main Street Gyro food truck will be onsite Saturday, May 12 and Chebogz food truck will be here Sunday, May 13.
Admission is free; $5 suggested donation for those who are able to support the Museum.
Saturday, May 12, 2018 (World Bonsai Day), 10am to 4pm; and Sunday, May 13, 2018 (Mother's Day), 10am to 4pm.