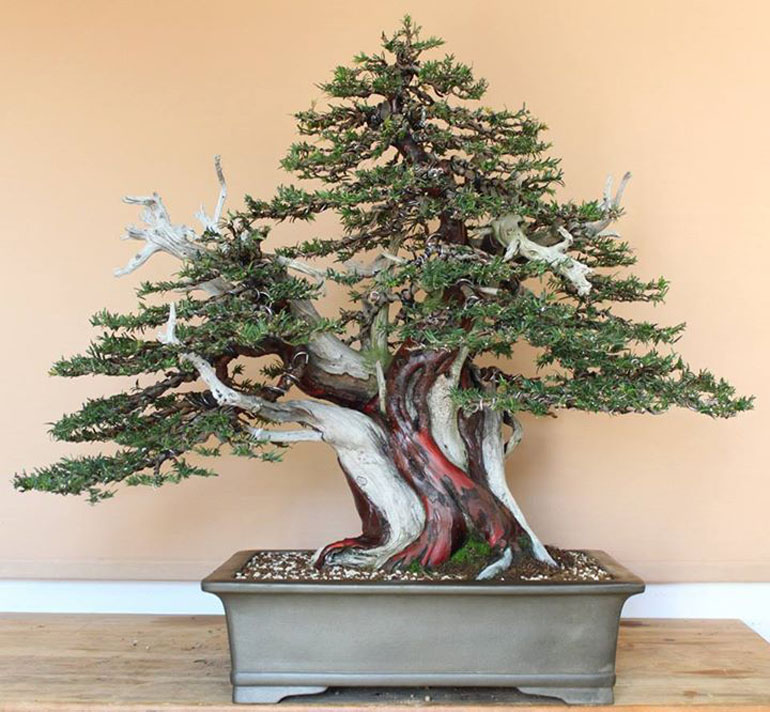 This has to be one of the most compelling bonsai I've seen in a while. It has that wild, not overly refined look and though the deadwood is prominent, it's not dominated by deadwood like so many trees. But perhaps the best of all are are the brilliant living veins and the way they stand out against the deadwood

Island hopping today, so to save precious time, we're going to rerun a post on one of my favorite trees.
This before and after is more about refinement than styling rough stock. Less daunting perhaps, but only someone skilled in the art of bonsai can do what you see here. In this case, that someone is Gabriel Romero Aguade (Bonsai Sant-boi) (this isn't the first time we've featured him on Bark).
Continued below…
Before. Already a very impressive bonsai. Just needs an expert hand to bring out its best
Though no name is mentioned, the tree looks like a Yew. You can tell by the foliage and the reddish bark. Yew bonsai are popping up everywhere. Especially in Europe with the English (aka European) yew (Taxus baccata), where there seems to be an abundance of good stock.