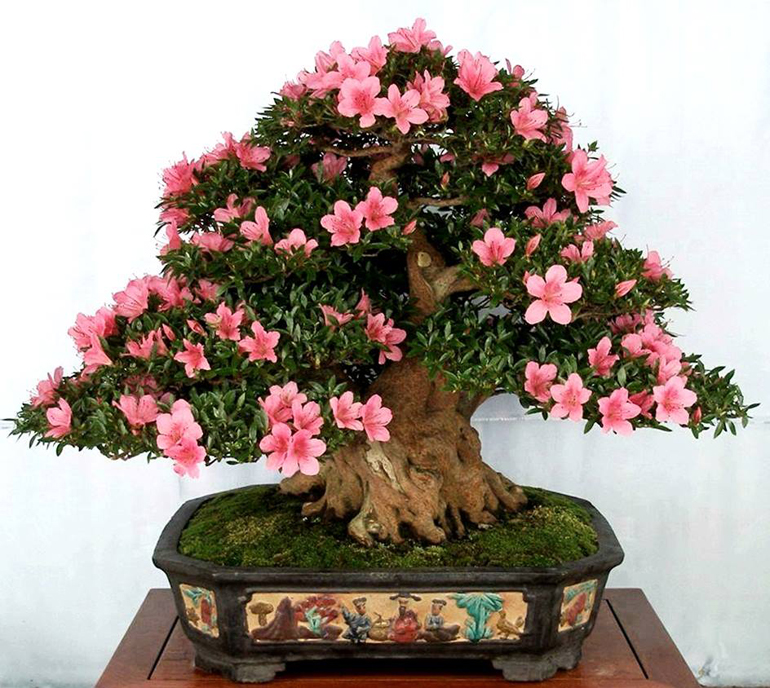 Gilding the lily. Or more accurately, gilding the Satsuki azalea. You might like this brilliant tree in such a colorful pot when it isn't blooming, but as is... well, you be the judge. I found the photo and the other two shown here on Kuanghua Hsiao's timeline. Mr Hsiao wrote... By Bonsai Addicted, but we know better (Addicted is one of those places that posts a lot of other peoples trees and often doesn't attribute or identify).
Only one of the three trees shown here is attributed to its owner. We try to be honest about our sources and let you know when they're not the owner or artist. Ideally we would try to find the true source, but sometimes a combination of time pressure and frustration makes hunting them down almost impossible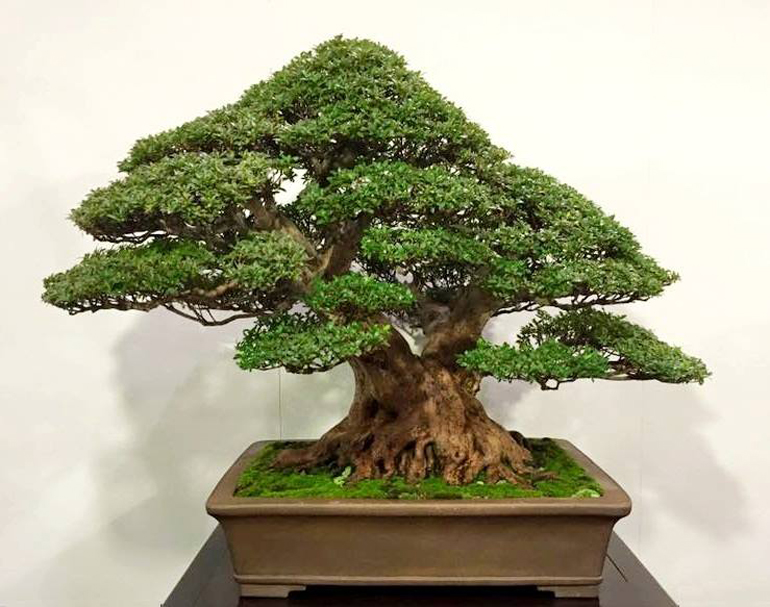 Looks like another powerful Azalea. This time without flowers (its condition about 90% of the year). Maybe we could put it in the pot above. This time the caption says... Shared a photo of Aus Bonsai... but like the photo above, that's no help. Aus Bonsai is not owner or artist and is guilty of the same omissions as Bonsai Addicted.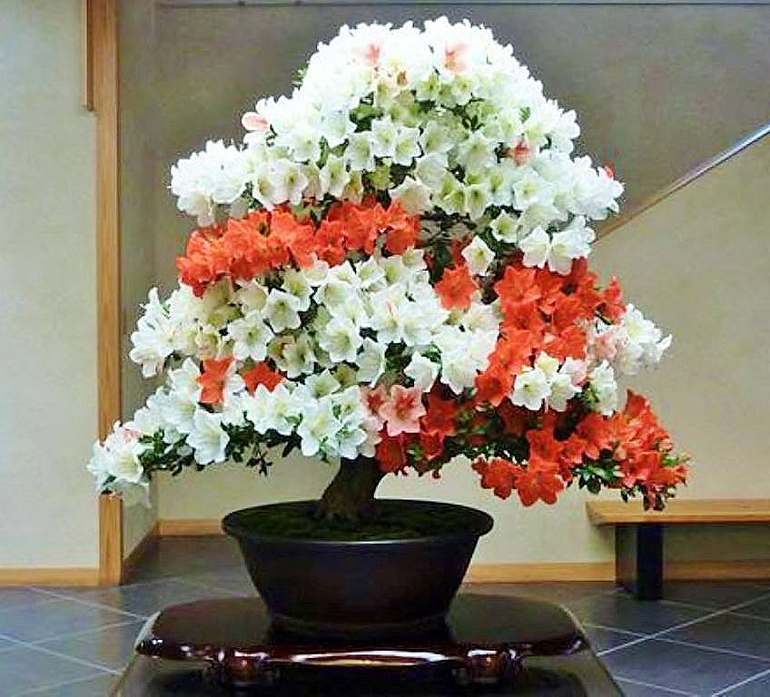 At last we have a real owner. This Satsuki azalea belongs to the Omiya Bonsai Art Museum.