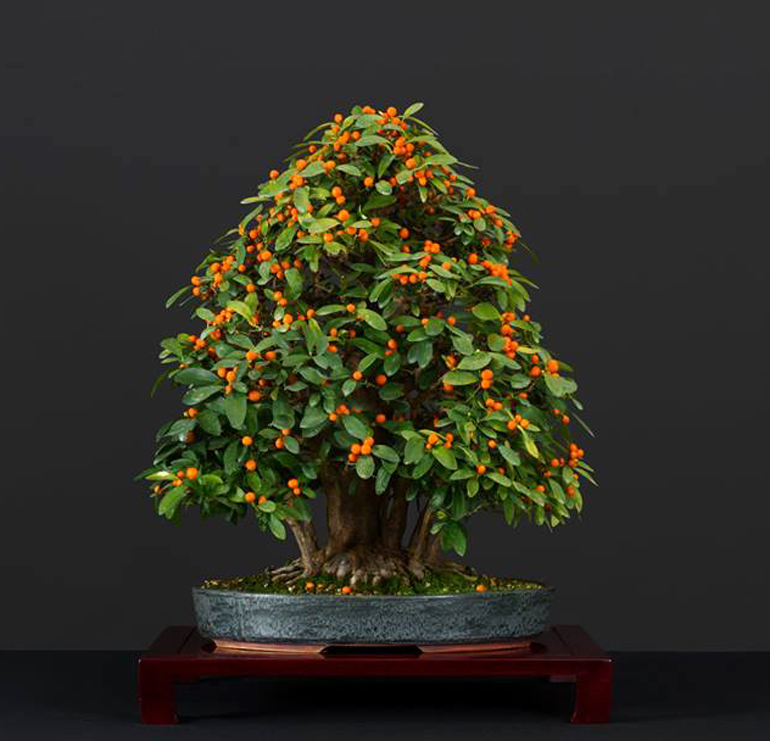 Bonsai perfection. Luis Vallejo provides the following information with this tree... "Fortunella hindsii Kumquat, By Nobuichi Urushibata, Taishoen. Luis Vallejo Bonsai Garden, Photo Miguel Krause." Taishoen is Nobuichi's bonsai nursery in Japan. Luis Vallejo is an accomplished bonsai artist and the owner of Museo de Bonsai Acalanes in Spain. Fortunella hindsii Kumquat, is of course the type tree, with the Fortunalla hindsii being the smallest of the Kumquats.
Just one tree today, but it's a good one. I found it on Luis Vallejo's timeline. If you've been following Bark for a while, or if you're someone who appreciates European (particularly Spanish) bonsai, you're no doubt familiar with Luis.
You're also likely familiar with Kumquat bonsai, though they are not all that common outside of Asia. They're often shohin, though this one appears a little larger (no dimensions are given)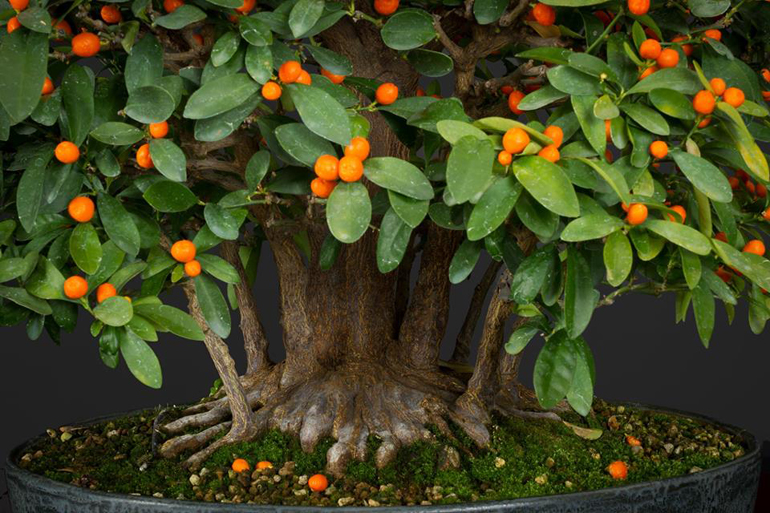 Great nebari with multiple trunks.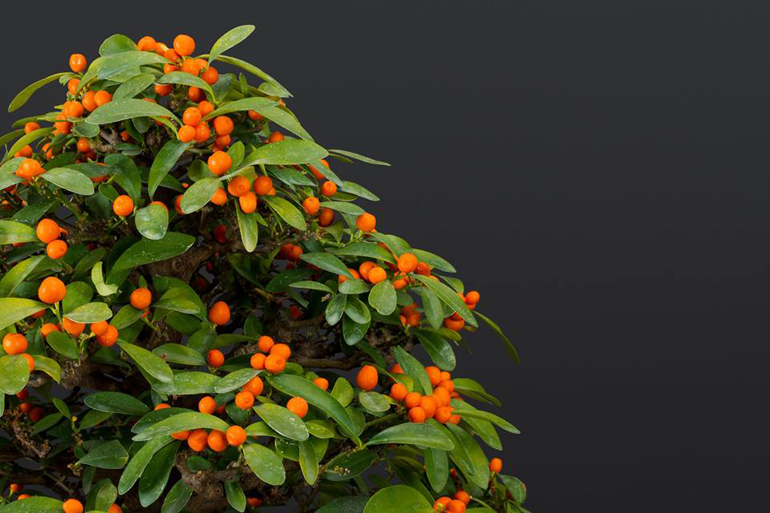 Closeup of fruit and leaves
SPECIAL BONSAI AESTHETICS WIRE

I like this shot. All the space and the dark background accentuate the fruit and the tree's simple beauty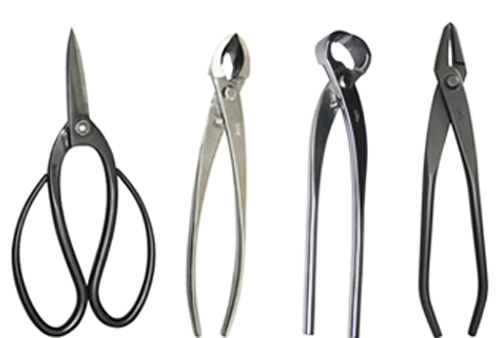 Special includes Roshi Tool Kits
Roshi Tools are famous for
precision, durability, beauty and reasonable prices.
SPECIAL ENDS SUNDAY, MARCH 4th at 11:59pm EST
–