Before and after Shimpaku Juniper by Masahiko Kimura. No wonder they call him the Magician. The tree's height started at 15" (38cm) and ended up at 28" (71cm)
Continuing the Magician thread from the last two days. Part of this post is from our archives (2011). The rest is from today.
Bonsai are reduced in height all the time, but how many have you seen that are extended to almost twice their height? Granted, in this case about half of that increase comes from changing the planting angle, but how about the other half?
–
Before. Not a bad tree. I wonder how many people would think to stretch it to almost twice this height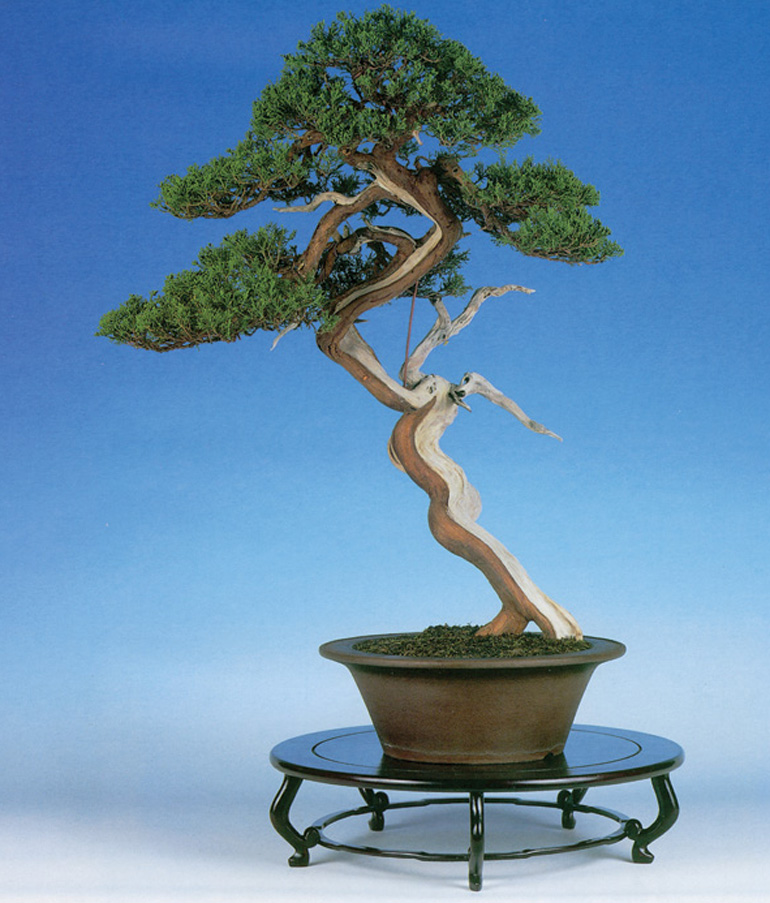 After. A magic trick. Like sleight of hand in slow motion
Rebar, bamboo sticks and a generous serving of creative genius are a big part of Kimura's bag of tricks. For a detailed photo journey showing how these trick are employed, check out The Magician, The Bonsai Art of Kimura 2.
This'll give you some idea of at least a part of the process. That's the Master, Masahiko Kimura holding the rebar.