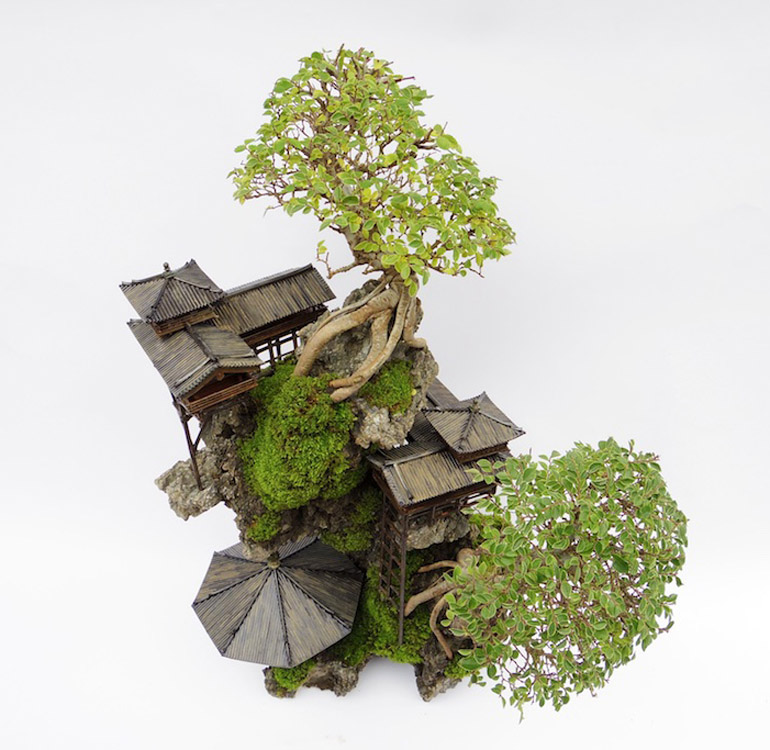 Here's a challenge for you. Take a look at this Cliff Bonsai photo and the next couple (but don't scroll all the way down) and see if you can figure out just how big they are. I borrowed this and the other photos in this post from Bonsai Empire. The artist/mastercraftsman is Daisuke Nakajima.
Here's what Oscar (Bonsai Empire) wrote about these Cliff Bonsai… "Trees clinging to a steep cliff, roots entangled in solid rock and beautifully detailed miniature buildings – welcome to the mysterious world of "Cliff Bonsai". Japanese artist Daisuke Nakajima created these four stunning miniature landscapes, and agreed to share his creations with us. Enjoy!"
While we're on Bonsai Empire… Bjorn Bjorholm together with Bonsai Empire is offering a new Advanced Bonsai Course (see below).
–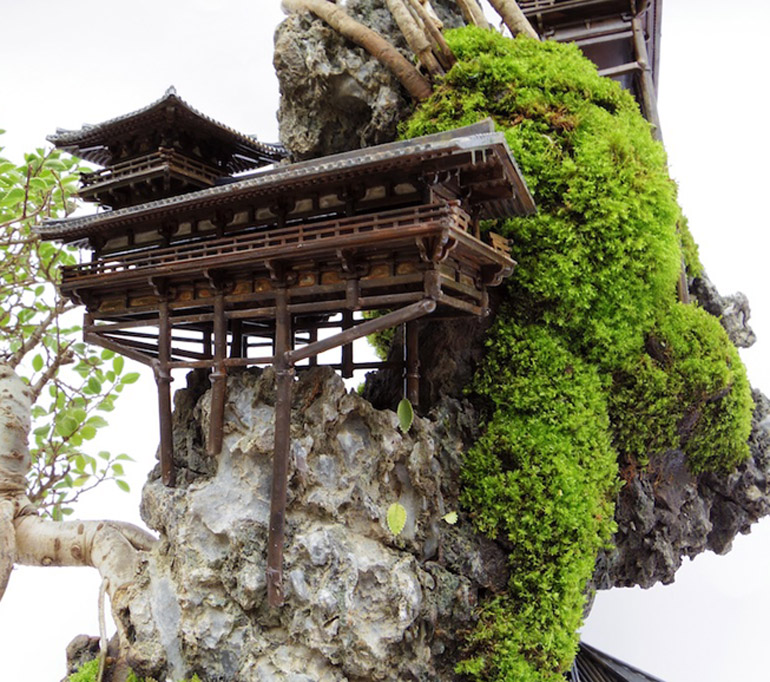 Close up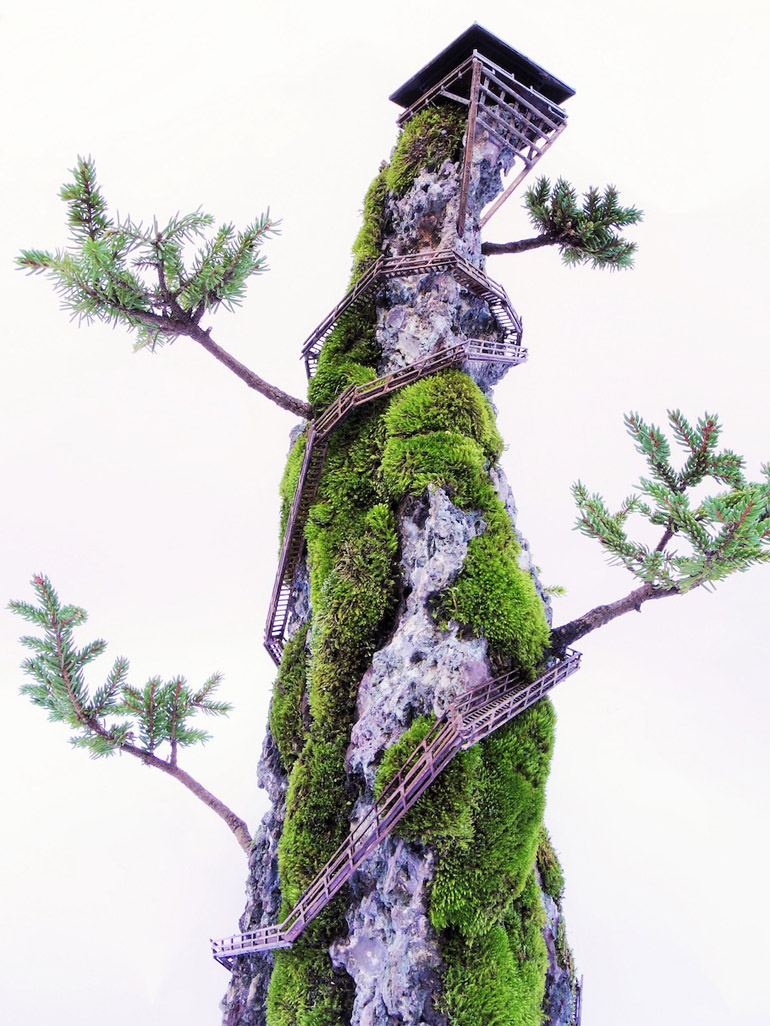 Another one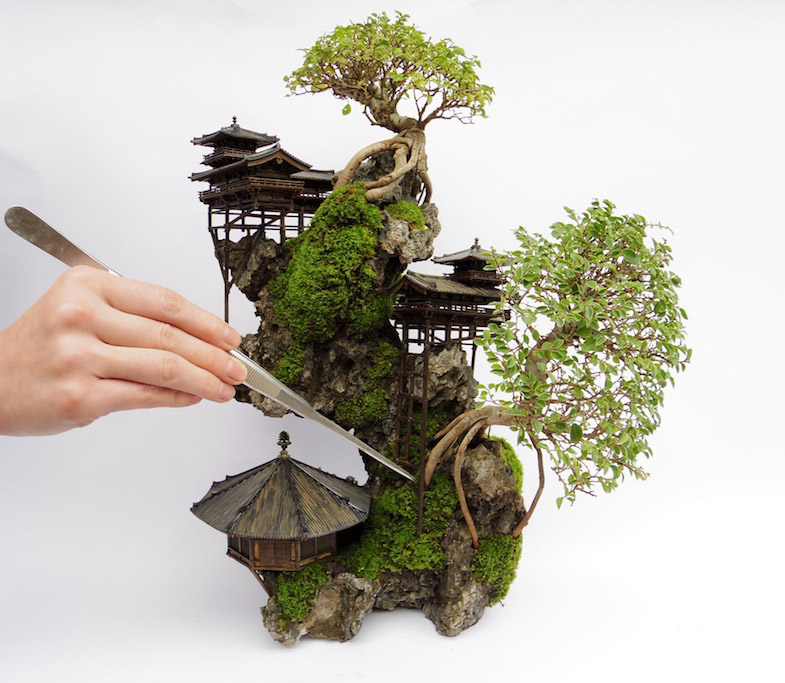 This one provides a little perspective. Smaller than you thought?
Here's the course mentioned above…

Bjorn Bjorholm renowned American bonsai artist and teacher doing what he loves
Discounted pre-enrollment for the Advanced Bonsai Course has started! The online course offers unique access to the latest and most advanced Bonsai techniques. Instructor Bjorn Bjorholm guides you through the long-term impact of techniques on a wide variety of tree species.
Topics include heavy bending, various grafting techniques, creating deadwood and advanced design principles – for trees in different stages of development. But this course is not exclusively about advanced techniques. It also takes an unprecedented deep dive look into the philosophy and history of bonsai art, as well as aesthetic considerations that are crucial to improving your Bonsai skills.