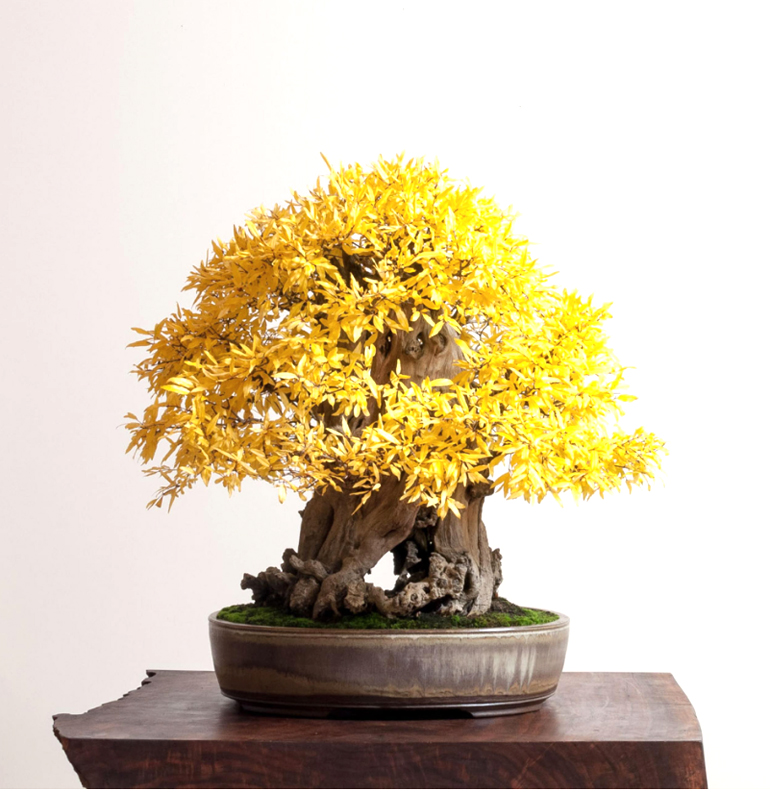 You can find this brilliant, full fall color Pomegranate (Punica granatum)and a whole host of other powerful bonsai at Bonsai Mirai.
I'm on vacation so we'll resort to our old tricks. This one originally appeared October of last year. It's the beginning of fall color time at home, so the time is right
I've been meaning to feature Ryan Neil's Bonsai Mirai since we saw them at the 6th U.S. National Bonsai Exhibiton with their vendor's display of some of the best trees in the building (including the display area). If you don't know Bonsai Mirai, you're in for a treat. And if you're ever in the Portland Oregon area, you can enjoy a real time visit to what just might be the most impressive yamadori (bonsai collected from the wild) collection in North America.

–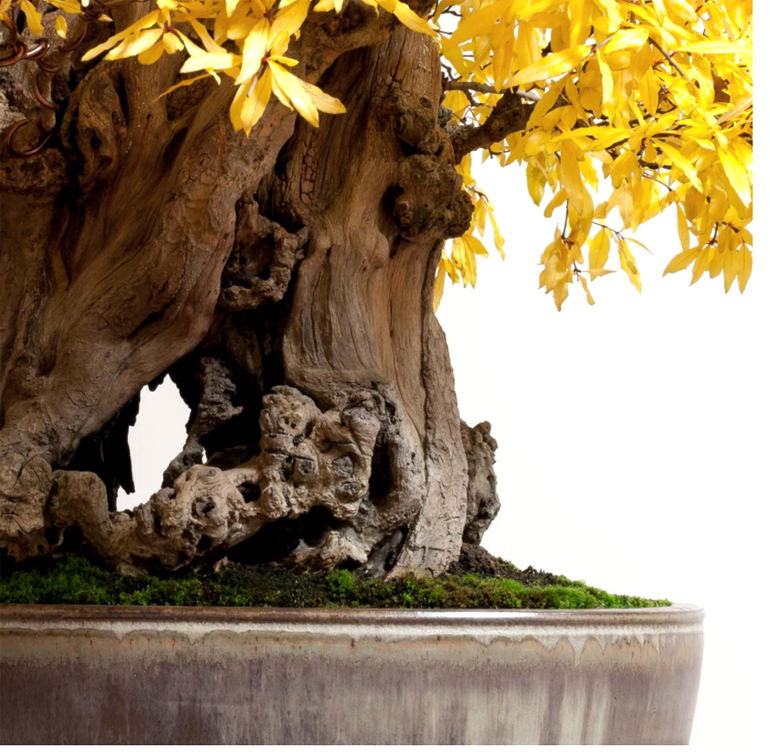 Just three photos of this one magnificent Pomegranate today. It was originally collected in the California Central Valley by Troy Cardoza. Its age is listed as 100-250 years. Its dimensions are; height 30", width 32" The pot is by Sara Rayner. It's listed on Bonsai Mirai as sold (sorry!)