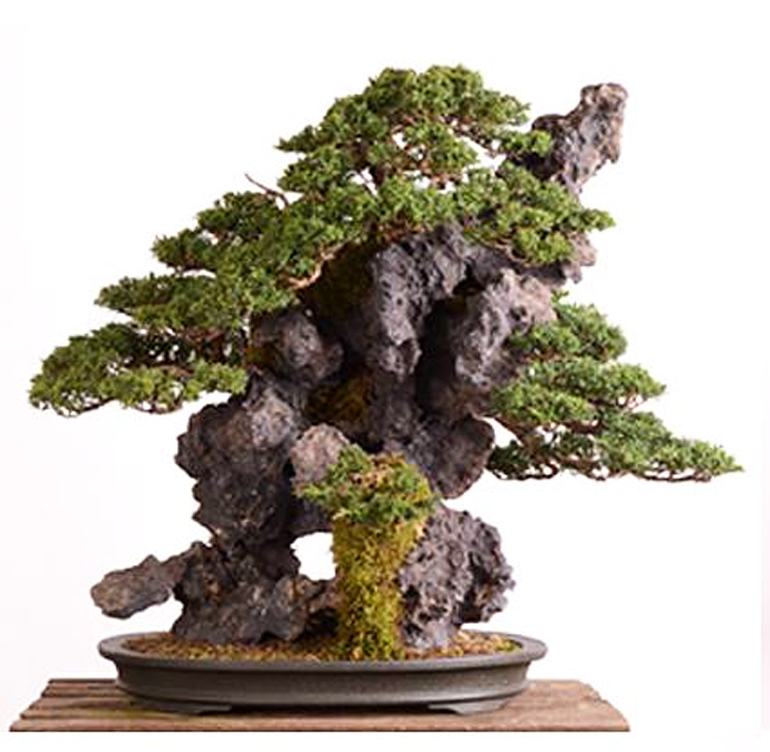 Great stone. Great planting. All but the lowest juniper appear to be growing in pockets of soil in the stone. This is referred to as a root-on-rock bonsai. It looks like the lowest one has its roots growing down into the pot (protected for now by moss). This would be root-over-rock style. The artist is Jan Culek
Continuing our rock planting theme from yesterday… Most large complex stones for bonsai plantings are made by human hands, and the ones shown here are no exception. They'll all by Jan Culek
–
Freshly planted stone on a GREEN T TURNTABLE. Here's Jan's caption... "Today´s work with a freshly created rock planting. I enjoy to explore the potential of our stones and to play with ideas and shapes"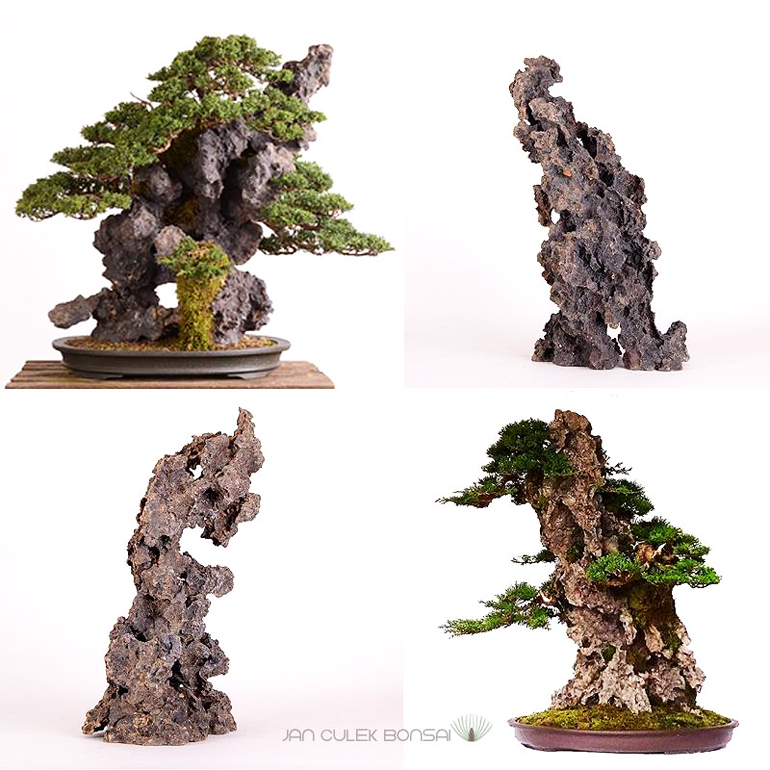 Two before and after stone plantings... Here's what the artist, Jan Culek wrote about his stones...
 "Something for all the rockplanting lovers and fans - the commission orders starts right now! If you like to order some special rock tower or stone from our production, don't hesitate and contact us at  info@janculekbonsai.com"
The artist at work using his GREEN T TURNTABLE. Here's his caption... "The highest piece from the collection, it is important to push the limits up..."