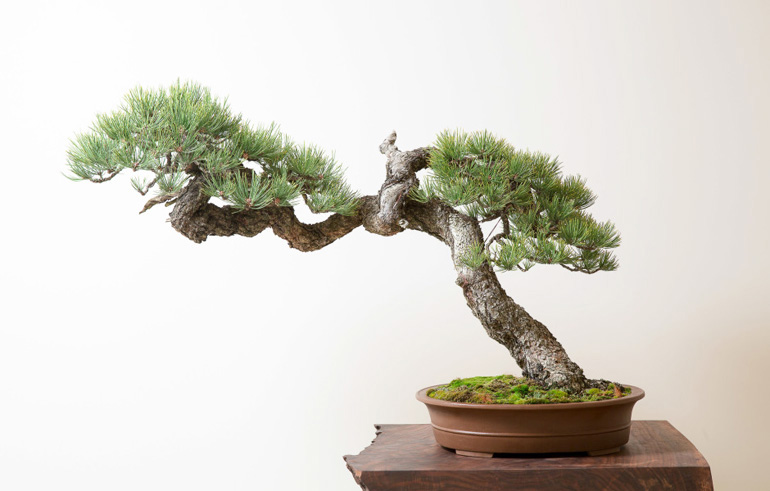 "In Japan, I'm sure they would say this is not bonsai and cut this very long branch off," says (Ryan) Neil. "But when I purchased this piece of material (Ponderosa pine), the only thing I could think is: man, how could you take this wild, undulating branch that — although it may sit outside of the dimensions of what the Japanese model says makes a bonsai — you cut that off and you lose the soul of the tree. So I think what makes the American style special is preserving the wildness and resisting the temptation to domesticate it." From Think out loud, Oregon Public Broadcasting.
Vacation time, so we'll resort to our old tricks. This one originally appeared in May 2016. 
There's no doubt that Ryan Neil and his bonsai are trending. Here on Bonsai Bark and in this case in an article from Think out loud, an Oregon Public Broadcasting blog. In addition to the photos shown here, the article features a podcast of a discussion with Ryan that is a must for anyone interested in bonsai in general and specifically American bonsai.
Continued below…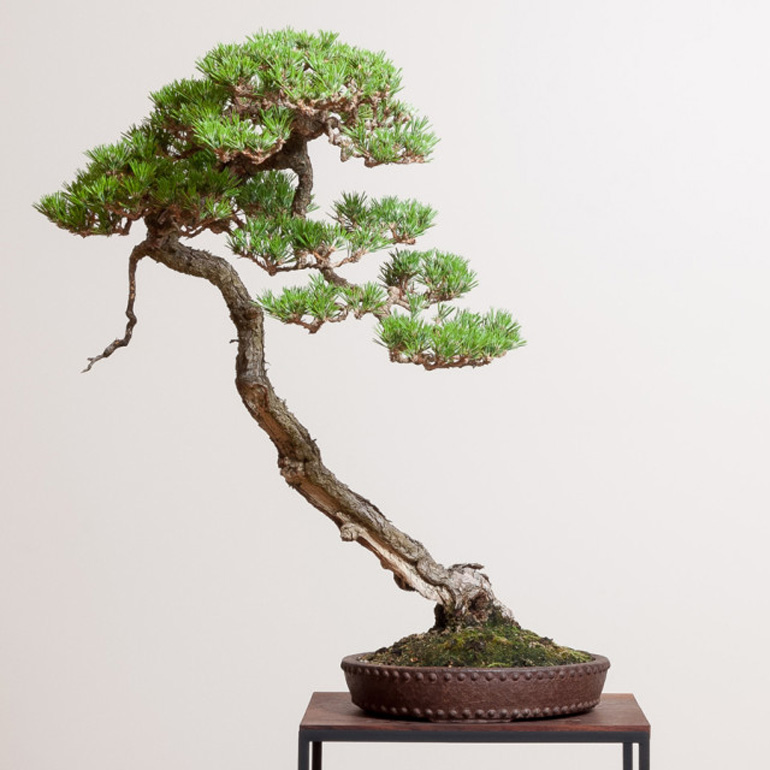 The caption with this exquisite Bunjin Japanese black pine reads "The goal of Bonsai Mirai and the Artisans Cup at the Portland Art Museum: to update bonsai for a new, distinctly American generation."
Continued from above…
Here's a quote from the Think Our Loud blog: "Ryan Neil is an American bonsai master. He explains how the ancient Japanese art form translates to U.S. style, and walks us through an exhibit of his work currently (this was May, 2016) up at the Portland Japanese Garden."
For more on Ryan and his bonsai, you can visit his Bonsai Mirai. You might also take a look at any of the numerous Bonsai Bark posts that feature Ryan's trees and the Artisans Cup.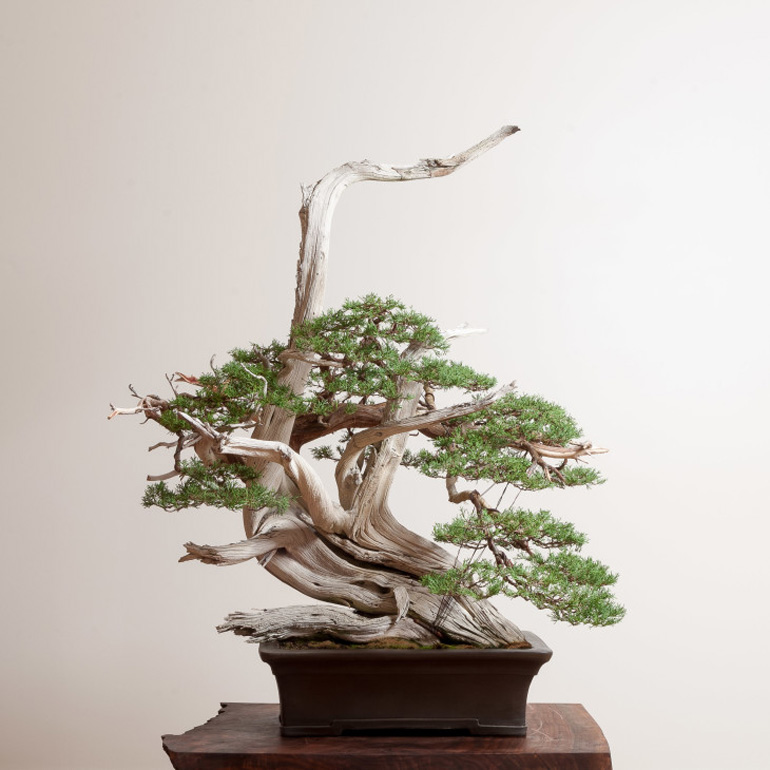 Big rugged deadwood dominated Rocky mountain junipers are often front and center wherever Ryan's bonsai are featured.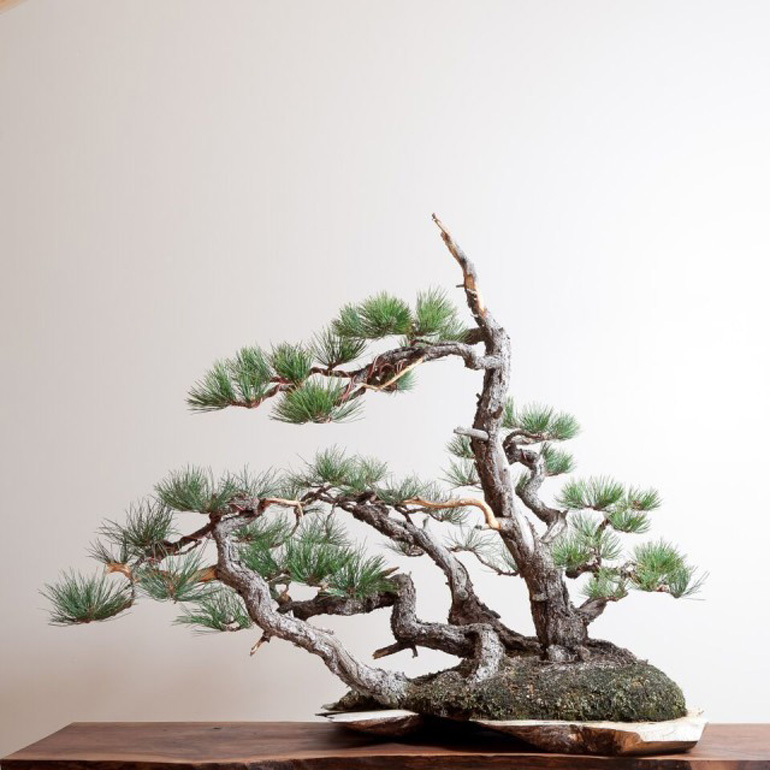 This Ponderosa pine is the lead tree on the blog and is discussed in some detail on the podcast.