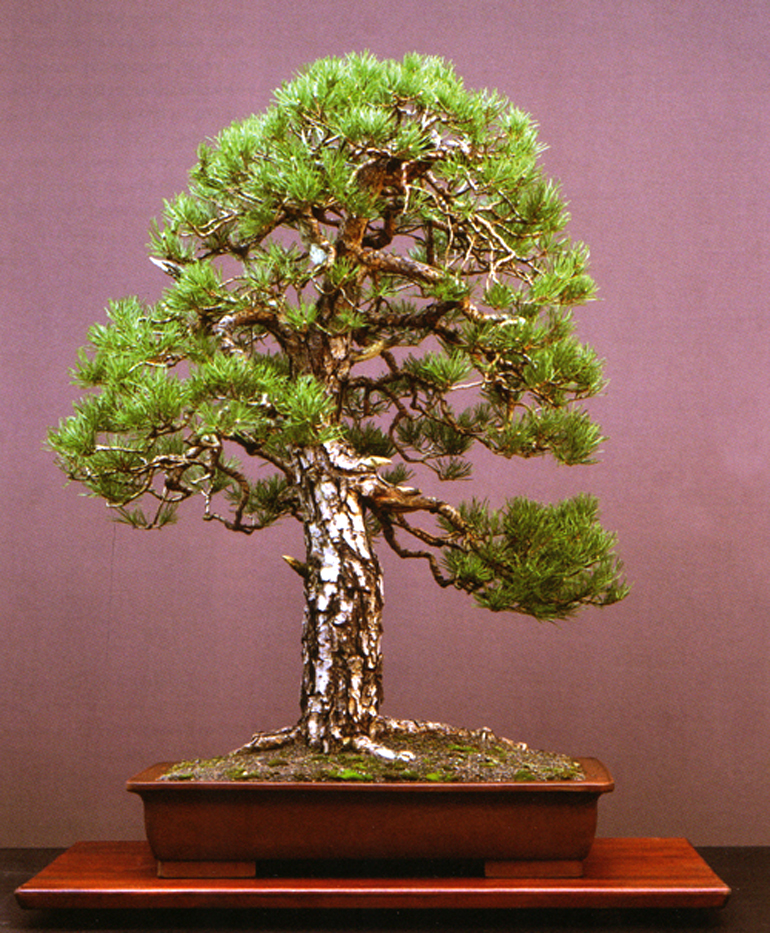 This Scot's pine (Pinus sylvestris) is from the cover of Bonsai Today issue 104. It belongs to (or belonged to?) Walter Pall. He presented it as an example of a naturalistic bonsai
Walter Pall yesterday, Walter Pall today. This one happens to be our first Walter post ever (June, 2009). It was titled The Great Debate part 2: You Be the Judge. I've condensed it to accommodate our shorter attention spans
The following quote by Walter is from the same 2009 post (it originally appeared in Bonsai Today issue 104)… "I have seen that the trend in styling is toward more and more refinement, which often takes away all the naturalness. I find that too many of these bonsai look like they are made of plastic and are not real."
Continued below…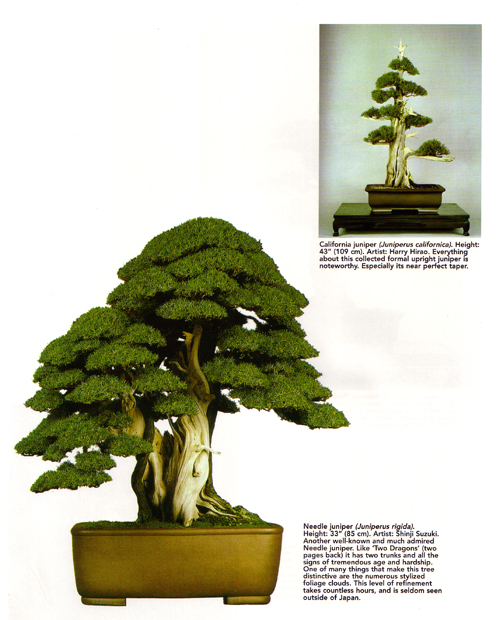 This is a page from our Juniper book (due back in print in April). It features a famous Needle juniper that belongs to (belonged to?) Shinji Suzuki. To my eye it represents the more stylized look that Walter is objecting to (I'm not taking sides, just reporting). The California juniper in the upper corner was collected and styled by Harry Hirao, "Mr. California Juniper."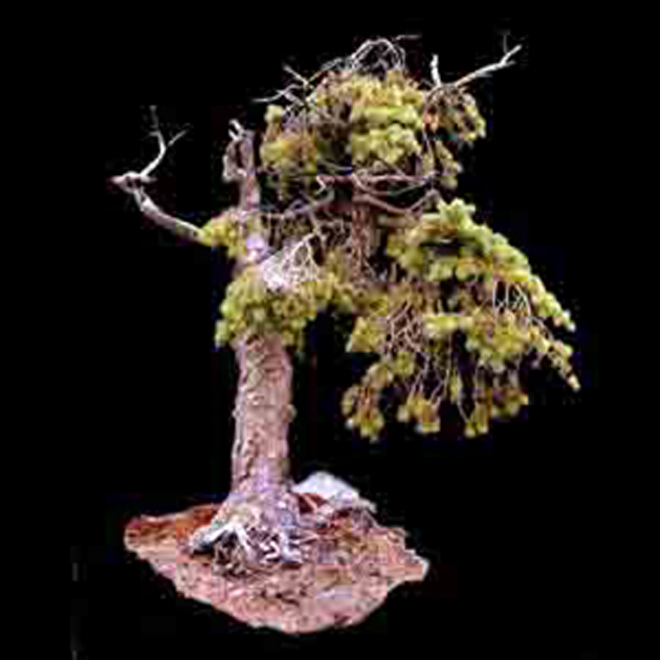 At the far end of the spectrum. This wild looking Big cone Douglas fir (Pseudotsuga macrocarpa) belongs to Dan Robinson, aka the Picasso of bonsai. Here's what Dan has to say about it on the Elandan Gardens website: "Collected from natural granitic basin high in the Colorado Rockies, this tree, with the helping hand of Larry Jackall, was lifted straight up out of the basin using a crowbar under the bottom branch. The tree was subsequently planted in a granite basin here at Elandan Gardens. Its spiraled bark and dead wood are the result of a genetic mutation."
Continued from above…
Here's another quote from Walter… "A traditional bonsai is ideal; it is abstract. A naturalistic bonsai is realistic, but never totally realistic. There's always a certain degree of abstraction." If you are interested in more, here's our first post on the topic.