It's not that often you see a full grown man sitting in a bonsai tree (why doesn't the tree fall over?). The caption and the photo are from BCI magazine.
Yesterday we featured a major league rock planting by Simon Baron with Marc Noelanders. Simon is a new talent to us, but most of you know Marc, a respected and accomplished bonsai artist, teacher and author. Marc is also the founder and ongoing force behind the annual Noelanders Trophy Bonsai Exhibition. This post originally appeared here in December, 2015.  It features the only photo I know of with a human sitting in a bonsai. 
–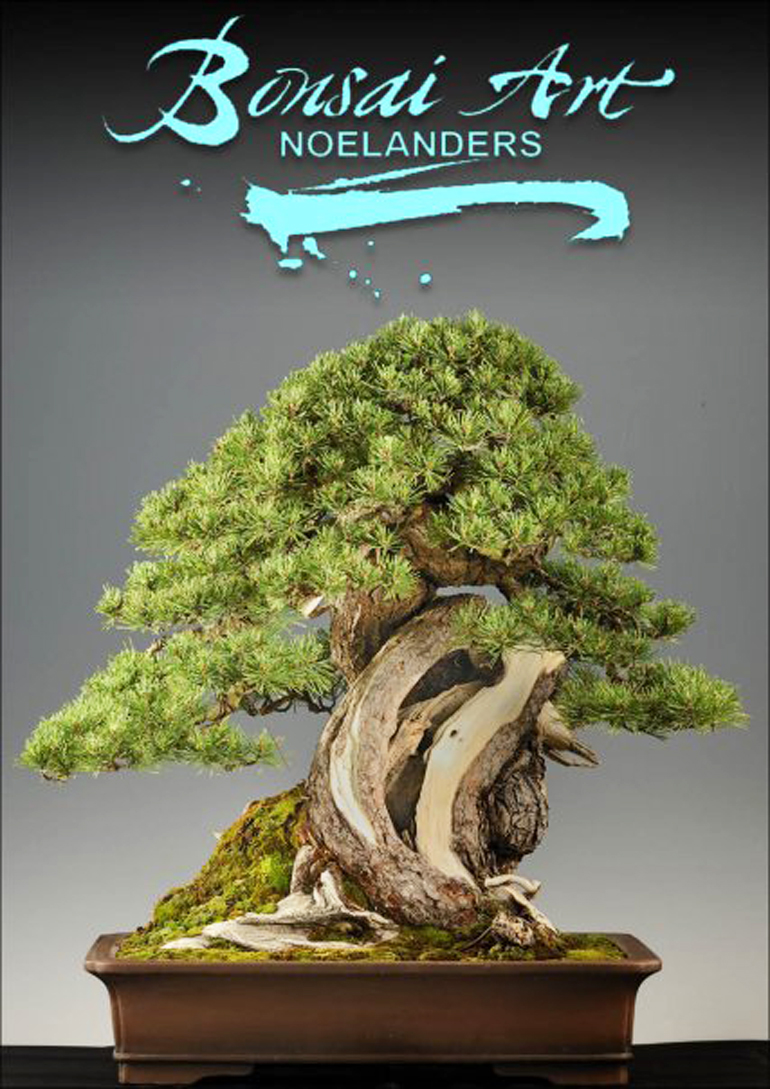 Though the tree at the top of the post (with and without Marc) is the real show stopper, this one isn't half bad either. It's the tree that appears on the cover of the 10th Noelanders Trophy book. I couldn't find any information on the variety, the artist or the photographer, but it looks like it might be a Japanese white pine.
This photo is from Bonsai Focus. Here's their caption: "One of the best shows in Europe, The Noelanders Trophy, initiated by Marc Noelanders. Held every year in January, Heusden Zolder Belgium .  Photo's: Willy Evenepoel."