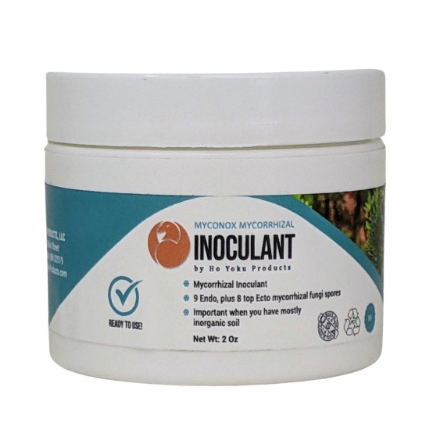 Myconox mycorrhizal fungi
Don't even think about transplanting your bonsai without using Myconox! Myconox contains mycorrhizal fungi which we consider essential when transplanting bonsai or any woody plants. These fungi grow on (sometimes inside) bonsai roots and help make the following possible: water and nutrient absorption, loosening compact soils, increased winter hardiness, antibody production, decreased transplant shock, flower production and more.
Mix it into the soil just before you pot the plant. This 4oz jar goes a long ways, so you don't need to use much. Just a pinch for small pots and maybe a teaspoon for a 5 gallon pot.