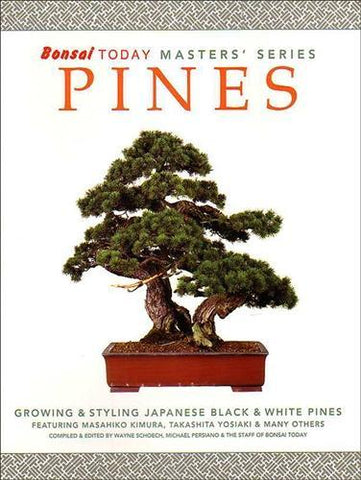 Masters Series Pine Bonsai Book - Growing & Styling Pine Bonsai
This popular book abounds with detailed instruction by some of the world's greatest bonsai artists. This wealth of information is supported by an abundance of quality photos and illustrations along each step of the way. Digging in to this feast of practical bonsai wisdom is the next best thing to studying in person with an accomplished bonsai artist and teacher. 

Includes: needle reduction, energy balancing, styles and styling, nebari development, branch development, trunk taper, sacrifice branches, bending large branches, rock planting, transplanting, choosing the right pot, plant positioning, growing from seed, care and maintenance, superfeeding, winter care and much more. 
Softcover. 8 1/2" x 11" 184 pages.
Bonsai Today Masters' Series is published and distributed by Stone Lantern.