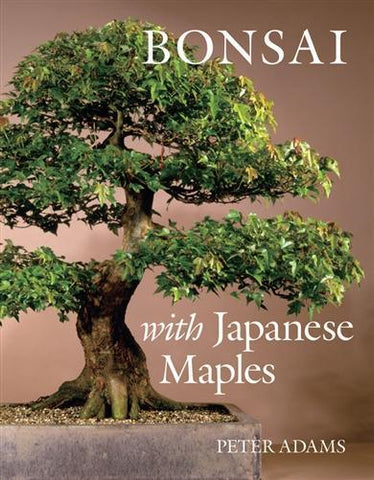 Bonsai with Japanese Maples by Peter Adams
Japanese maples are some of the most elegant and beautiful of all bonsai trees. This how-to bonsai book covers Japanese maple and Trident maple bonsai (the cover photo is a trident maple).
Peter Adams is well known in the world of bonsai. His Art of Flowering Bonsai and Bonsai Landscapes are quite popular (both are out of print) and this good-looking, intelligent book clearly attests to Peter's experience and artistry.

Hardcover 7" x 9" 156 pages 112 color photos and 149 color drawings
NOTE: This book is currently out of print with no indication at this time if it will be reprinted.