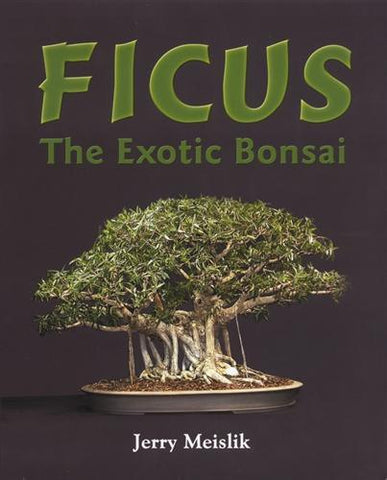 Ficus: The Exotic Bonsai by Jerry Meislik
Ficus bonsai are easy to grow and make for great indoor bonsai trees. This one-of-a-kind book is the real thing, not a rehash of information gleaned from other bonsai books, but clear, practical advice on growing and caring for your tropical Ficus bonsai. 

Jerry Meislik is a well known and respected long time Ficus grower, and this excellent book reflects his considerable knowledge and wisdom. 
Softcover. 144 pages 8 1/4" x 10 1/4" 100+ color photos
ORDER YOURS NOW: There are only 2 copies left with no plans to reprint.