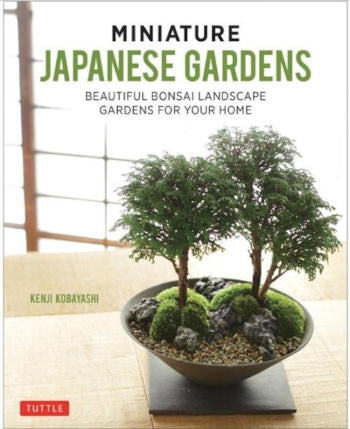 Miniature Japanese Gardens - Bonsai Landscapes
This is a good one if you love gardens, bonsai or simply plants and beauty. And you don't have to break the bank to practice this combination of indoor gardening and bonsai. Written for both beginners and experienced hands who want to try something new. The numerous color photos are diagrams are full of inspiring landscapes and projects.
By Kenji Kobayashii author of Keshiki Bonsai
Hardcover, 8" x 10" (25 x 17cm), 112 pages.