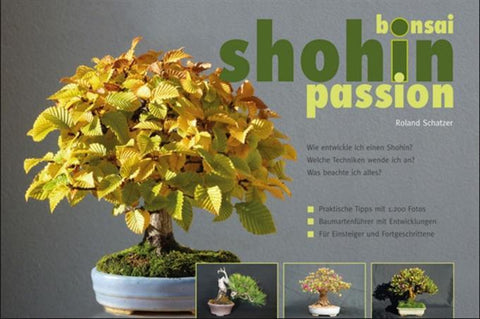 Bonsai Shohin Passion
There is plenty to love about this remarkable book. Including a very extensive species guide with over 50 varieties. Big questions are answered including: How do you create Shohin bonsai trees? What techniques do you use for styling? What are the stages of development? What about soil, deadwood, fruiting trees, how to reduce height to achieve Shohin, preparing for dormancy and much more.
Along with all this practical advice it features 1,200 color photos. Great for beginning and intermediate bonsai practitioners and even those of you who are advanced will enjoy this book. Recommended to us by Bill Valavanis.
Hardcover, 9.75" x 6.8" (25 x 17cm), 368 pages. By Roland Schatzer