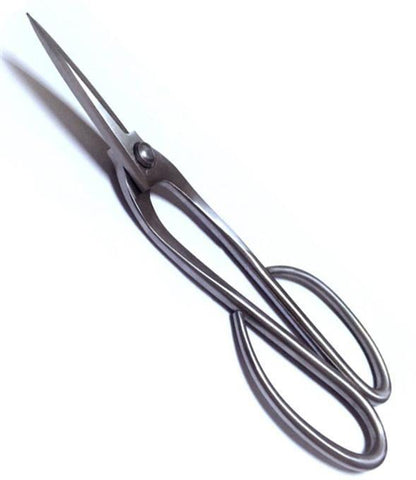 Roshi Ergonomic Curved Stainless Bonsai Shears
These amazing bonsai shears are a pleasure to work with. The ergonomically curved design is fashioned to help your wrist and arm stay more relaxed while you work, especially when making lots of cuts in one session. 
Roshi bonsai tools are known for precision cutting, durability, beauty and excellent prices, and these curved shears are no exception.

Made for Stone Lantern by Roshi Bonsai Tools. 8" (200 mm)