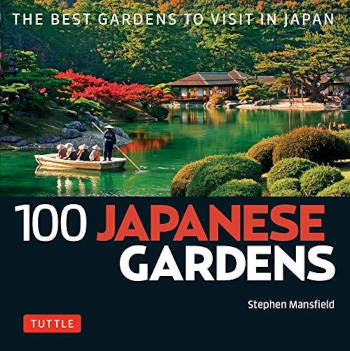 100 Japanese Gardens
What a great little book. It's an ambitious attempt to show us 100 of the finest gardens in Japan, including some of the most famous in Tokyo and Kyoto, as well as many lesser known, but equally stunning landscapes throughout the country. This celebration of the best of Japanese gardens in a small easy-to-carry format makes for the perfect companion on a trip to Japan, as well as a thoroughly enjoyable way to appreciate world renowned beauty from the comforts of home.
By Stephen Mansfield.
Softcover  6" x 6" - several hundred beautiful color photos - 240 pages.