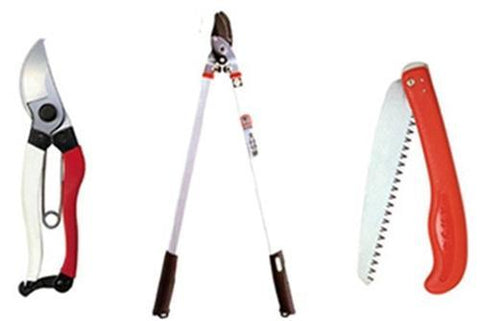 Collecting Tools Okatsune 103 Bypass Shears, Kamaki Loppers, Okatsune Saw
This set of 3 collecting tools is what we use when we dig larches, cedars etc here in Vermont. Both Okatsune and Kamaki tools are among the best n the world, and when it comes to the rough and tough rigors of collecting, the best tools are what you need.
The Okatsune bypass shears are 8". The Okatsune folding saw's blade is 7", and the Kamaki lopper is 27" overall. All 3 tools are made in Japan.