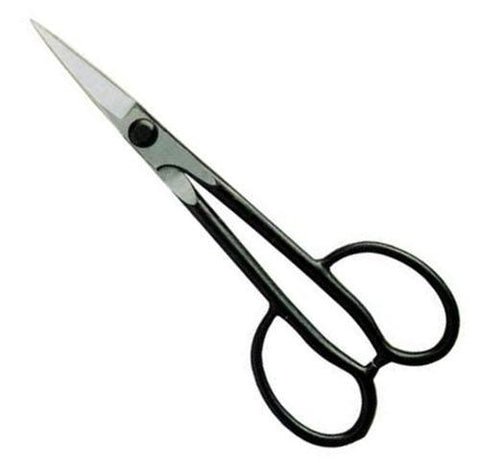 Okatsune Masters Grade Bonsai Shears
NOW BACK AFTER TWO YEARS!
These are one of our two or three all-time favorite bonsai shears. And the favorite of many professionals and serious bonsai enthusiasts. They combine excellent strength for heavy pruning, with a long reach and a narrow tip for fine cuts. And best of all they're Okatsune, so you know the cuts will be perfect and with care they will last generations. 

If you combine this superlative bonsai shear with our Okatsune bypass shears you can accomplish almost any bonsai cut (including heavy roots). 
8.5" (21.6 cm) Made in Japan by Okatsune, one of very best hand tool makers in the world