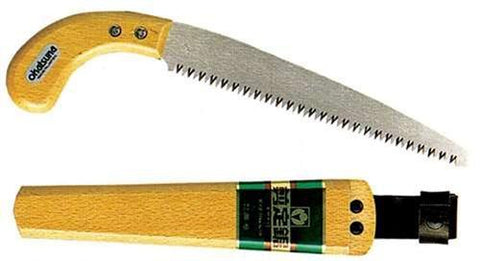 Okatsune Saw with Wood Sheath 13"
Japanese professional gardeners have long considered Okatsune tools to be the best in the world. When you try them you'll understand why. This excellent saw is perfect for garden jobs and tough bonsai branches and roots. Comes wth handsome wood sheath with attached belt loop.
Made in Japan by Okatsune, one of very best hand tool makers in the world.