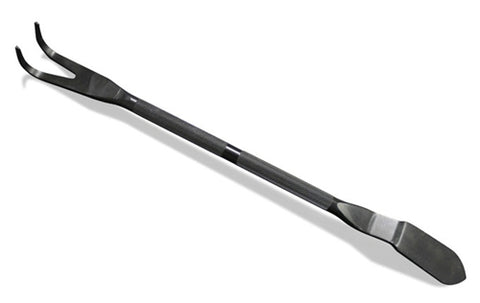 2 Prong Carbon Steel Bonsai Root Rake
This mighty little rake is perfect for repotting bonsai big and small. The prongs are for combing out roots and the spatula helps work trees out of the pot. And perhaps best of all, it's built to last. 
10.25" (26cm). Made by Bonsai Aesthetics.