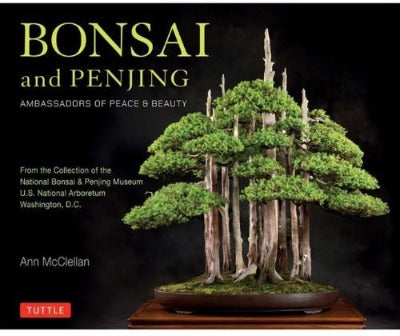 Bonsai and Penjing: Ambassadors of Peace & Beauty
This book belongs in the bonsai library of any serious bonsai enthusiast. It tells the story of the trees at the U.S. National Bonsai and Penjing Museum in Washington DC—a wonderful place to enjoy the beauty and power of bonsai.
Hardcover 11" x 8 3/4". Hundreds of quality photos.
A portion of proceeds from the sale of the book goes to the National Bonsai Foundation.