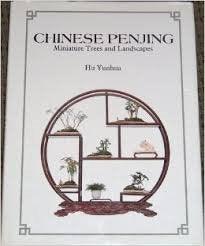 Chinese Penjing: Miniature Trees and Landscapes by Hu Yunua
This difficult to find long out of print book is an absolute classic. Hu Yunhua, one of the world's leading Penjing connoisseurs had put together a book that will continue to stand the test of time for as long as Penjing and Bonsai remain among the world's most intriguing art forms. 
Hardcover. 8.25" x 11.5" - 175 pages, 165 color photos, 16 b/w photos, 112 line drawings and a vast wealth of informative text. Translated by Karin Albert.
Only one copy