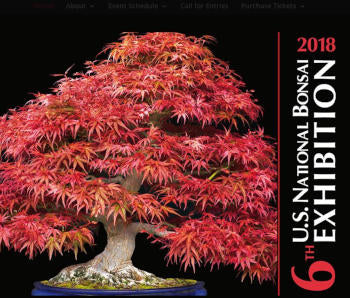 Commemorative Album, 6th U.S. National Bonsai Exhibition, 2018
Every two years we get a jolt of bonsai excitement when our copies of the latest U.S. National Bonsai Exhibitions Albums arrive. This time it's the 6th Album, and it's the best yet. This should come as no surprise, bonsai is still relatively new in North America (and much of the world) so steady improvement is to be expected. However, given the exceptional quality this year, maybe expecting continued improvements is bridge too far. I guess we'll see...
Hardcover, 11 1/4" x 8 1/4" 224 pages
ORDER YOURS NOW! We have only 5 left and we won't be getting more.