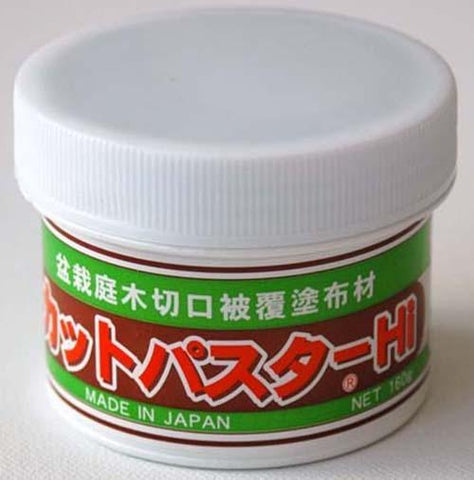 Cut Paste for Non-Conifer Bonsai
A good cut paste helps the freshly exposed tissue stay alive by keeping the sap from bleeding and drying out, which helps prevent unsightly scars from forming. Just roll it in your fingers to soften for easy application. The paste will eventually dry up and fall off. When this happens, it's a good time to inspect the scar to see if you need to apply more. 
The green lid container is for conifers and the white lid is for deciduous and other type trees (the difference is the color of the paste).
Made in Japan. 160 grams (5.6 oz).