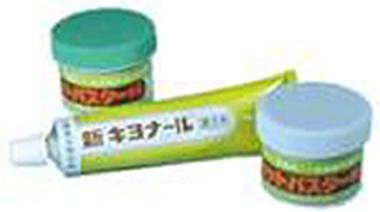 Japanese Bonsai Cut Pastes - 3 types
The choice of Japanese bonsai professionals. All three of these pastes are made especially for bonsai. The toothpaste style sealant works best on grafts & wounds. The two in the jars are for healing cuts (green cap for conifers, white cap for non-conifers).
Though most people no longer use sealants on full sized trees, they are still recommended for bonsai in order to keep the wound from drying out. This allows a healthy callous to form.* . 
Made in Japan.
*If the cut is concave (see concave cutters) the resulting callous should be flat rather an unattractive bulge.