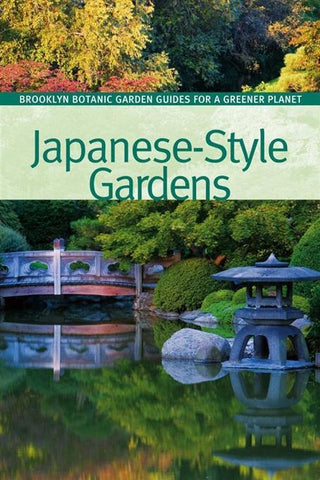 Japanese Style Gardens - Brooklyn Botanic Garden
Japanese-inspired gardens have delighted Americans since they were first introduced to United States more than 100 years ago.
Their style has evolved from the earliest public display gardens to the friendship gardens of the post-war period to more recent naturalistic woodland gardens.
This guide includes profiles of iconic Japanese-style public gardens, a primer on the historical roots of various styles, commentary by the most respected names in Japanese garden design, and practical information on designing and caring for a Japanese-inspired home garden.
Softcover. 6 x 9 112 pages