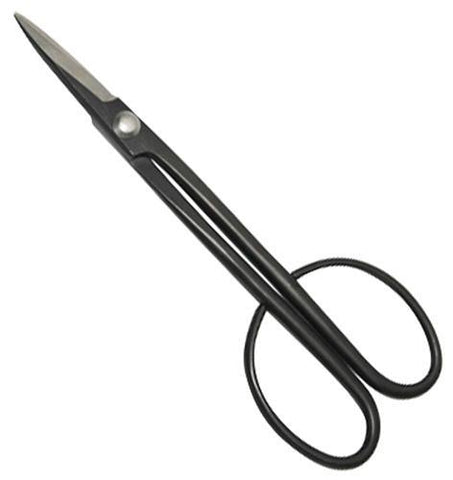 Kiri Style Bonsai Shears by Yoshiaki Tools 8"
Kiri shears are one of our favorite all-around trimming tools. It has the heft and strength of the classic bonsai shear and its long neck and fine tipped blade provide the reach and precision of the Satsuki shear. If you could have only one bonsai shear and the majority of your cuts are on small to medium size branches, you may find this is the perfect tool for you.
Made in Japan by Yoshiaki tools. 2.25" blade, 8" overall.