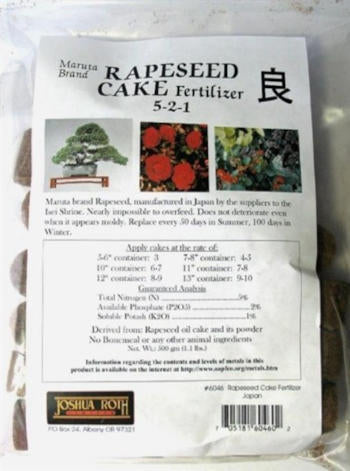 Maruta Bonsai Fertilizer Cakes 5-2-1
Maruta Rapeseed Bonsai Fertilizer Cakes are the prefered choice of Japanese bonsai growers. Each cake is approximately 1" diameter and lasts about 50 days. Because of its high Nitrogen concentration rapeseed is particularly good for the spring and summer growing seasons, though it's quite mild, so year round application is often used.

NPK 5-2-1. 500 grams (1.1 lb) per bag. Recommended amounts are 4-6 cakes for an 8" bonsai pot. Made in Japan.