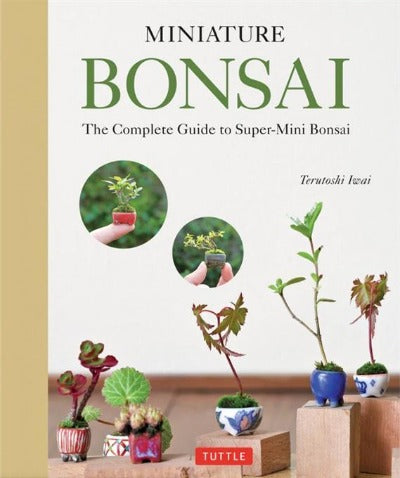 Miniature Bonsai - Complete Guide to Super-Mini Bonsai
Miniature & Super Mini Bonsai are fun and you don't have to break the bank. This is one of the most well done bonsai books in its price range that we've seen. Written for both beginners and experienced bonsai hands who want to gear down or just try something new.
There are over 200 color photos full of cool little trees in luminous little pots along with more than enough how-to illustrations and text. The perfect book to inspire you to try these tiny trees. By Terutoshi Iwai. Hardcover, 8" x 10" (25 x 17cm), 80 pages with over 200 color photos.