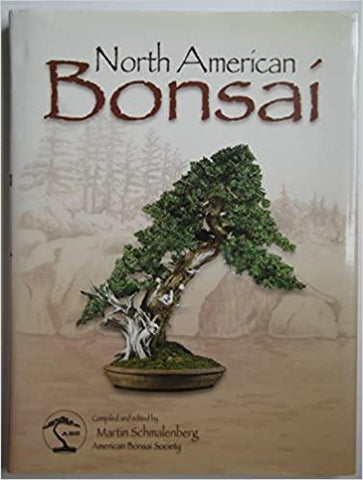 North American Bonsai - Rare Out of Print
This rare, long out of print treasure presents an important moment in North American bonsai. All the artists are North American and most importantly, all the trees are North American natives, which include many of our favorites types and many individual bonsai that are now classics that keep showing up at the best shows and sometimes in more recent  books. 
For those of us that love the past, present and future of North American bonsai, this is an indispensable gem, full of beautiful photos and compelling stories for each tree. We've seen nothing quite like it, and we've seen a lot of bonsai books. 
By Martin Schmalenberg - Hardcover. 130 pages 9 1/4" x 12 1/4" 100+ color photos
OUT OF PRINT - ORDER YOURS NOW: We have Only 1 copy left and there are no plans to reprint