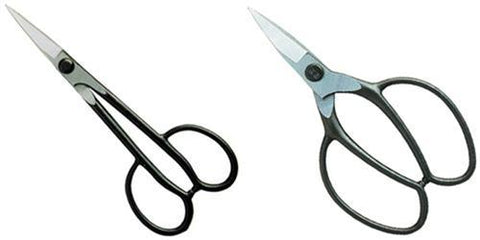 Okatsune Masters Grade Set of 2 Bonsai & Garden Shears
These 2 tools are our favorites for top and root-pruning (the narrower one is for tops and the heavy one is for roots). Like all Okatsune tools, these world-class shears cut like butter and last a long time. Strong, tough, durable you can use them for a range of bonsai and garden tasks.
Doug Roth of the Journal of Japanese Gardening says, "Okatsune are what all the pros in Japan use, for good reason. They are simply the best."
Made in Japan by Okatsune, one of very best hand tool makers in the world
BEWARE OF KNOCK OFFS! If you see a price elsewhere for any Okatsune tool that's too good to be true, it might be a made in China knockoff