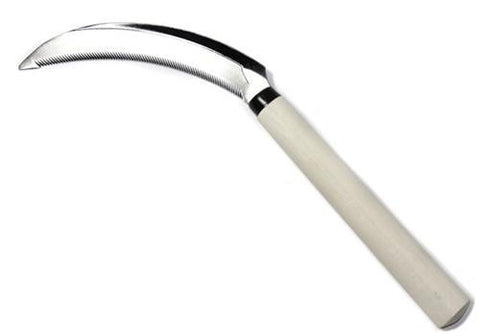 Bonsai Aesthetics Transplanting Saw
This handy tool is designed for removing trees from containers and cutting stubborn roots. If you do a lot of transplanting with large bonsai or root bound nursery stock, this is a good tool to have one hand.
13" (33cm) length. Made by Bonsai Aesthetics.
NOTE: shown here with plastic blade cover.