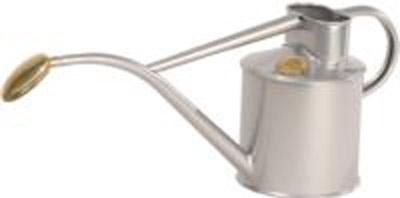 Metal Bonsai Watering Can by Haws - 2 pints
This attractive Haws metal watering can is quality light weight metal and perfectly balanced.
Haws lists it as an indoor can, but it works equally well with outdoor bonsai trees. Comes with an all brass oval rose.
Spout length 9" - Height 6.5" - Holds 2 pints. Titanium silver color color.
Made in the U.K. by Haws, the world's leading watering can maket