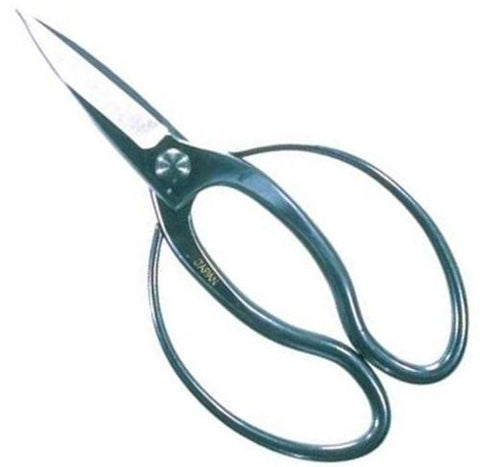 Koyo Masters Grade Heavy Duty Stainless Bonsai Shears
Koyo Masters Grade Bonsai Tools are known for quality materials and craftsmanship. When you hold them in your hand, you can feel and see why they are call Masters grade. If you can't cut it off with this, you need garden shears (Okatsune Bypass Shears are the best) or a saw.
The combination of heavy blades and large finger rings make it the ideal bonsai tool for big hands. You can also use these as root pruning shears, though I'm not sure why you'd cause the demise of such a beautiful tool. 2.5" blade. 7.25" overall.
Made in Japan by Koyo, a quality tool maker.