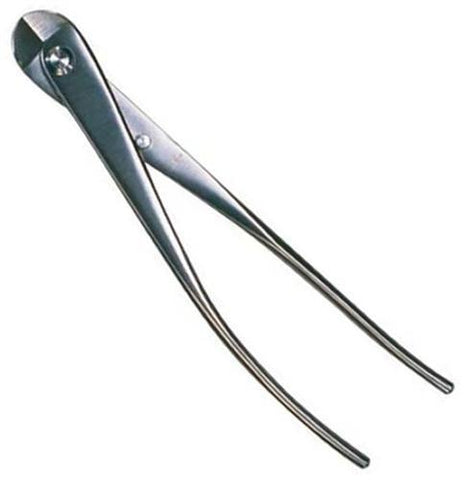 Koyo Masters Grade Stainless Angled Wire Cutters 7"
Wire cutters are good for cutting wire and indispensable for removing it, with blades that are designed to cut cleanly without damaging bark. Along with shears and concave cutters, wire cutters are an essential bonsai tool.
7" Koyo Masters Grade Bonsai Tools are known for quality materials and craftsmanship. When you hold them in your hand, you can feel and see why they are called Masters grade.