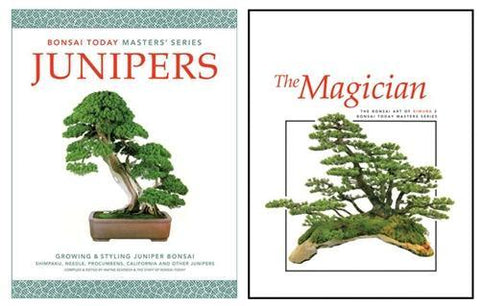 Masters' Series Bonsai Books - set of 2 - The Magician & Junipers
Save when you buy these two highly informative books at the same time. The definitive how-to & care book on Junipers and the exciting works of Masahiko Kimura, the world's most famous bonsai master. These thorough and complete books will help you in your quest to design, style and maintain beautiful bonsai.
Bonsai Today Masters' Series, each book is softcover. 8 1/2" x 11"
Juniper is 184 pages and The Magician is 168 pages.
Both are published by Stone Lantern