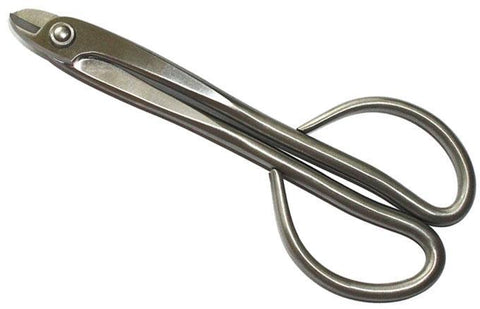 Roshi Stainless Scissor Style Bonsai Wire Cutter 6.5"
Roshi Tools are known for their precision, quality, durability, beauty and reasonable prices and Roshi Economy grade tools are no exception.
Bonsai wire cutters are designed for removing wire without damaging the bark.
They are not as refined as our more expensive Roshi wire cutters, but much better than comparably priced wire cutters.
Sharp and sturdy stainless steel make for good clean cuts. 6.5" (165 mm).