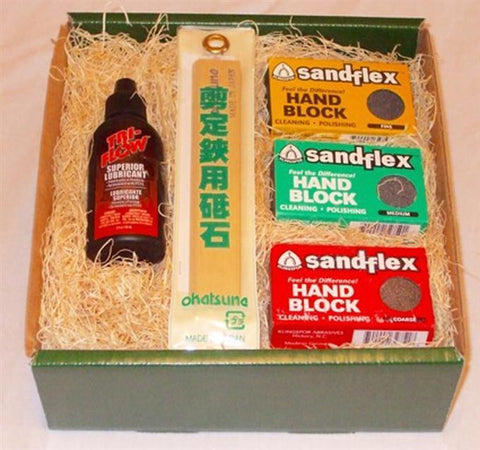 Tool Care Kit in gift box for Bonsai tools, Kitchen knives & more
This simple care kit is good for any hand tools
Cleaning blocks are perfect for removing rust, pitch and other gunk of off your bonsai & other tools.
Tri-Flow Tool Lubricant is the best for cleaning, protecting against rust and to assure smooth functioning.
Okatsune sharpening stone with curved edge is excellent for any curved blade or straight blade tools.