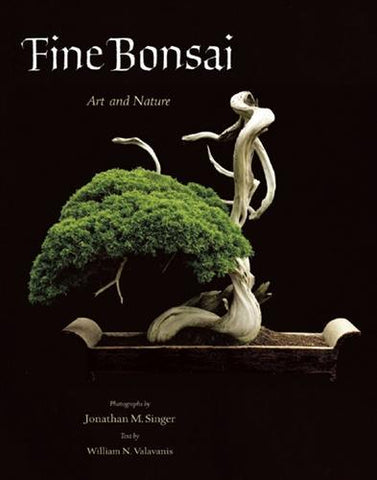 Fine Bonsai, Art and Nature
Fine Bonsai, Art & Nature is a stunningly gorgeous photo-artistic study of bonsai from public and private collections in North America and Japan, with photos by renowned photographer Jonathan M. Singer and highly informative text by the respected American artist, teacher, and publisher William N. Valavanis.
In addition to the bonsai sections which comprise most of the book, beautiful and important bonsai containers and suiseki are featured in discrete chapters. Each is filled with practical and historical information on the depicted works.
There's also an informative section on the various arboretums and nurseries whose trees are featured in this book.
With the text, the book goes from being perhaps a profound coffee table book to being an important educational and highly compelling work.
Hardcover with slipcase, 12" x 15" x 1.75" 416 pages with 281 full page photos