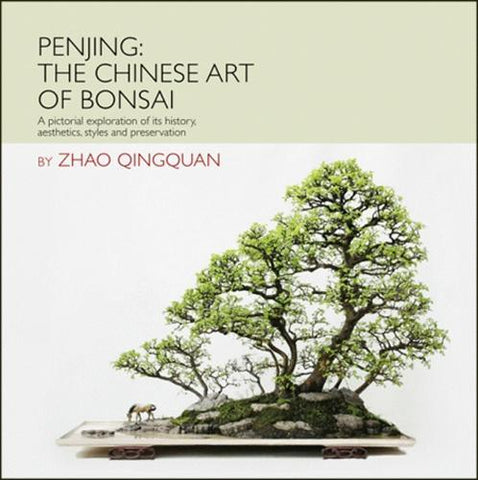 Penjing: The Chinese Art of Bonsai by Zhao Qingquan
RARE OUT OF PRINT - ONLY 1  Copy Left
Zhao Qingquan is the world's most renowned Penjing master and when you see this gorgeous book you'll know why. It's a one-of-a-kind that has simply everything you want to know about this Chinese bonsai art, including design, care, categories, techniques and much more. And the plantings are exquisite, as are the 340 color photos.
Hardcover. 9.8" x 10.3" (25 x 26 cm) 144 pages, 340 color photos
Perfect condition except for some tears in the dust cover. 
OUT OF PRINT, ONLY 1 COPY LEFT