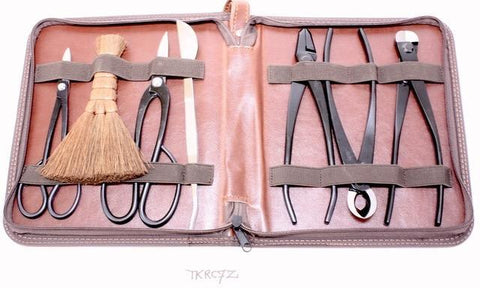 Bonsai Tool Kit by Roshi - 7 Piece
Roshi bonsai tools are known for precision, durability, and value—and they feel great in your hand too. This set of excellent tools provides what you need get started on your bonsai journey.
Contains small shears for light and delicate pruning (6.75"), classic shears for medium and heavy pruning (8"), bonsai pliers for wiring and working deadwood (8"), concave branch cutters (8"), and wire cutters; all made by Roshi Tools. The tweezers, moss brush, and zippered vinyl case are by Bonsai Aesthetics.