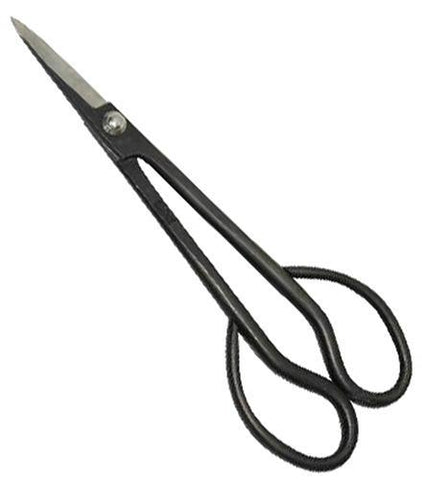 Satsuki Bonsai Shears by Yoshiaki 7"
Satsuki shears are often called Azalea Scissors (satsuki which means 5th month, refers to the type azaleas that bloom in May).
This is an excellent tool for trimming buds and reaching into tight spots without damaging tender shoots and blossoms. The ideal bonsai tool for delicate hands and delicate cuts.
Made in Japan. 1.5" blade, 7" overall